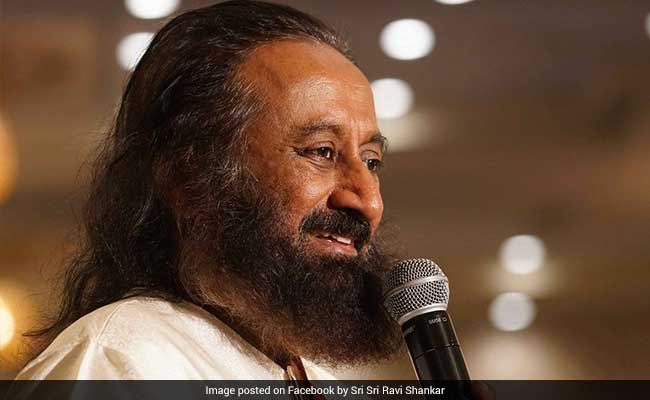 BENGALURU:
Wasim Rizwi, the head of the Shia Wakf Board on Tuesday met Art Of Living founder, Sri Sri Ravishankar at its headquarters on the outskirts of Bengaluru. The topic of discussion was to discuss a peaceful resolution to the conflict in Ayodhya over the long-standing Ram Janmabhoomi - Babri Masjid dispute.
"Let a temple be built in Ayodhya... The masjid can be built elsewhere" was the message from the Shia Wakf Board Chief after meeting Sri Sri Ravishankar.
"You (the Muslim leaders and people) have to understand that it is matter of deep faith of the Hindus, for them Shri Ram was born there. If Prophet Mohammad was born there, we would lay our lives as it is a matter of our faith. So Hindus also are entitled to their faith and beliefs," Wasim Rizwi said.
"We are not on the side of those who demolished the mosque. We are also not on the side of those either who want to demolish the temple today. We want the issue to end amicably and masjid be made in Muslim-majority locality," he added. The two will meet again in a week or two to take the peace dialogue forward.
The Art of Living Foundation underlined that this was an independent initiative.
Prasanna Prabhu, AOL Director and spokesperson insisted that the meeting was an independent initiative. "There was no central government request or backing to have this meeting. If your house is on fire, will you wait for someone to invite you?" he told NDTV.
Asked how he responded to critics who say Sri Sri Ravishankar should have steered clear of this controversial issue, he said, "The nation today wants peace and progress. Any possibility of effort should be taken constructively".