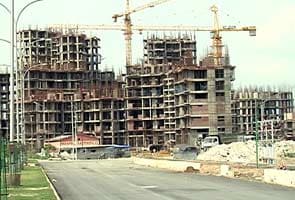 New Delhi:
Land acquisition has been a politically loaded issue - in Uttar Pradesh, it allowed Rahul Gandhi to accuse Mayawati of selling out farmers, and in West Bengal, Mamata Banerjee's fiery criticism of policies helped pave her way to power.
Now, a parliamentary committee has recommended drastically reworking the Land Acquisition, Rehabilitation and Resettlement Bill to greatly restrict the conditions under which the state can acquire land from villagers or farmers - either for social sector projects or for infrastructure. The revamped bill, which has been tabled in Parliament today and the details of which NDTV has exclusively learnt about, has proposed that land cannot be acquired for any for-profit enterprise. These recommendations have been made by the Standing Committee on Rural Development comprising MPs from different parties.
So, as per the revised bill, private players and public-private partnerships would have to buy land in the open market if their ventures involve any element of profit. It would be upto the companies to win the consent of the land-owners.
The committee, in fact, also wants all social sector and infrastructure projects to be routed through the state governments. The panel has also recommended states to decide on the market value that should be offered to farmers and villagers whose land is acquired. Uniform relief and rehabilitation packages should not be imposed upon them, but in all cases of acquisition relief and rehabilitation will have to be given. The committee also wants all acquisition to be handled in close consultation with the local Gram Sabha and Panchayat.
The committee's recommendations are not binding upon the government. Industry will argue that they will make it impossible to partner with the government in delivering much-needed better infrastructure and increasing the manufacturing sector capacity.
The National Advisory Council (NAC), headed by Sonia Gandhi, which has also worked on its own version of the Land Acquisition Bill, though, seems to differ with the government's version of the changed bill. NC Saxena, who is a member of the NAC, says that it is imperative to make sure that the land acquisition process is a win-win situation for all parties concerned, calling for "a balance between the interests of the people and the investment interest of the industry".
"No land acquisition for profit-making enterprises is not a good idea because a large number of industries are labour intensive... For industrialisation, you have to make sure that land is made available... It's also not good for the people...what happens is, when market forces enter, poor farmers are not able to get a good price and they generally give their land at a very cheap price and large farmers who are able to hold out get a good price," Mr Saxena said.
He also said that restricting the government's role to only infrastructure and social sector projects was not a good idea.
The NAC's views on the contentious bill are significant given some big-ticket projects that continue to hang in the balance over land acquisition, most notably the Posco steel plant project in Odisha. The 12 billion dollar proposed venture, the biggest Foreign Direct Investment (FDI) in the country so far, has not been able to take off with confusion prevailing over whether the state government would renew the Memorandum of Understanding (MoU) with the South Korean steel major for the project which expired in June 2010. There is uncertainty also on the size of investment and the annual production capacity of the proposed plant.
The state government and the company have, after several rounds of discussions, finally seemed to agree upon downsizing the earlier plan - setting up a plant with an annual capacity of 8 million tonnes in place of the 12 million tonnel steel plant that was originally envisaged - due to problems over the limited land available to them.
"We will start the project work as soon as the state government hands over 2,700 acres of land for setting up of 8 mtpa steel plant," Yung Won Yoon, CMD of Posco-India said after a marathon, 90-minute-long discussion with Chief Minister Naveen Patnaik and other senior state government officials on Wednesday.
Posco-India, which had proposed to set up a 12 mtpa steel plant near Paradip at an investment of Rs 52,000 crore, had failed to pick up due to various issues including stiff resistance from locals under the Ersama block of the Jagatsinghpur district over acquisition of land.