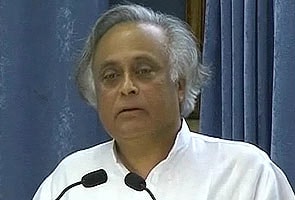 New Delhi:
The controversial Land Acquisition Bill has been finalised and the government is likely to take it up at its next meeting so that it can be brought in Parliament in the upcoming Winter session.
"The bill is finalised. It is going to Cabinet shortly," Rural Development Minister Jairam Ramesh told reporters in Delhi.
Mr Ramesh, who met Agriculture Minister Sharad Pawar, expressed hope that the bill could be brought in Parliament in the Winter Session beginning this week.
He, however, refused to give details of the final version of the bill, which has been surrounded by controversies.
Sources said the bill was finalised in the light of a suggestion of UPA Chairperson Sonia Gandhi who had asked the government to take consent from 80 per cent land owners to purchase land for the purpose of setting up private projects.
They said Mrs Gandhi was not in favour of the GoM's proposal that consent of two-third of "land losers" (from whom land would be purchased) would be needed for acquiring land for private projects.
The GoM had suggested that the consent clause should be kept at 67 per cent for PPP projects and private projects.
The government had constituted the GoM after some ministers voiced strong reservation against certain provisions of the Bill at the Cabinet meeting.
The Land Acquisition, Rehabilitation and Resettlement Bill, 2011 was introduced in Parliament in September last year and was referred to a Parliamentary Standing Committee which submitted its recommendations in May.
The Bill has been hanging fire even though the National Advisory Council headed by Mrs Gandhi has been pushing for the law and has framed its broad contours.