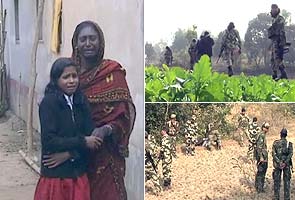 Kolkata:
With the death of an injured woman undergoing treatment, the death toll in the January 7 firing at a Lalgarh village in West Midnapore district rose to nine.
Hospital sources said Arati Mondal, who was admitted to SSKM hospital died of her bullet wounds on Sunday morning.
She was rushed to the hospital with bullet wounds in the stomach after the firing at Netai village.
All schools in Lalgarh area will remain closed as a protest to the killing of innocent villagers at Netai.
Another woman, injured in the firing, Gitali Adak had died of bullet wounds on Friday.
Seven persons, including two women, were killed and over 20 injured in the firing allegedly by CPI-M cadre on a crowd at Netai village in Lalgarh area in Maoist affected West Midnapore district.
Governor M K Narayanan described January 7 as a "day of sorrow and shame" for the state.