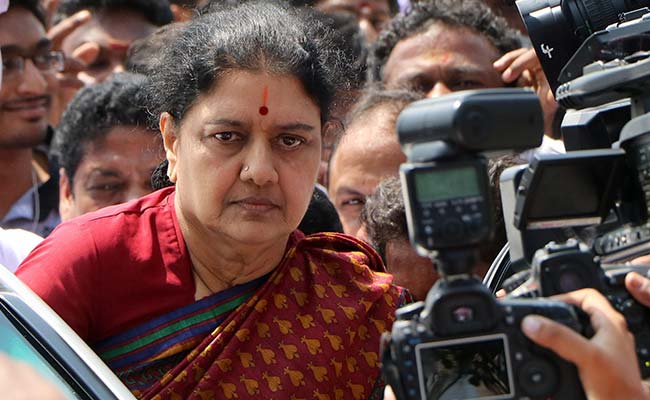 Puducherry:
Puducherry Lt Governor Kiran Bedi today praised the "courage" of a senior Karnataka police who said AIADMK (Amma) chief VK Sasikala was getting preferential treatment in Bengaluru central prison.
"We need more officers of the kind of D Roopa, the DIG (Prisons) of Karnataka, to inspire younger generation to be like her," Ms Bedi, herself a former IPS officer, tweeted. Such officers were not easy to find these days, she said.
"Those who have the courage to speak and write out the truth as they see knowing well that they may not get support from senior quarters," she said.
The DIG also said there was suspicion that senior jail officials had accepted Rs 2 crore as bribe to facilitate special facilities for Ms Sasikala, prompting Chief Minister Siddaramaiah to order a high-level probe yesterday.
Ms Roopa made the allegations in a report to her superior, DGP (Prisons) HS Sathyanarayana Rao. Ms Bedi, credited with ushering in jail reforms during her career, asked Ms Roopa to "keep going strong wherever you are posted as the country needs you. You will inspire younger generation to be like you..."
The Lt Governor said in such a situation, good leadership welcomes reporting or feedback and makes a joint field visit. "This helps improve matters."
In her four-page report after visiting the central prison on July 10, Ms Roopa said a special kitchen was functioning in the jail here for Ms Sasikala, a convict in a corruption case, in violation of the rules.
Noting that these allegations were also against the DGP, she asked Mr Rao to look into them and take "merciless" disciplinary action against "erroneous officials". Mr Rao has termed Ms Roopa's charges against him "absolutely false, baseless and wild" and said he would take legal recourse against his junior.