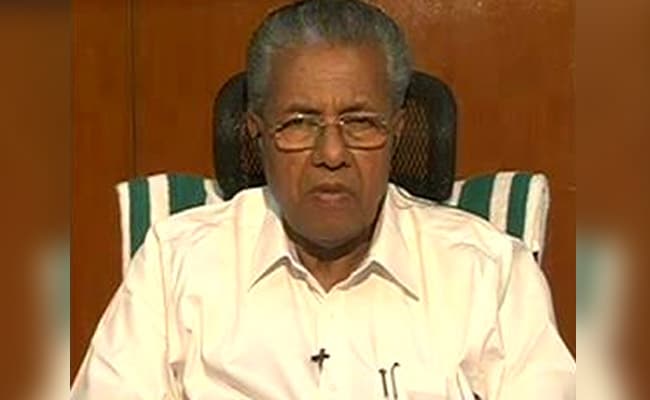 Highlights
CBI said Pinarayi Vijayan should face trial in the 1997 SNC-Lavalin case
Kerala High Court had cleared his name in the case last year
He is accused of fixing high contract price to fix hydroelectric projects
NEW DELHI:
Kerala Chief Minister Pinarayi Vijayan should face trial in a corruption case dating back to the 1990s, the Central Bureau of Investigation has told the Supreme Court in a petition. The central probe agency has challenged last year's high court verdict that cleared the chief minister's name, ruling that there was no evidence to accuse Mr Vijayan.
Mr Vijayan, then Kerala's power minister and some officials were accused of exorbitant pricing of a 1997 contract with a Canadian firm SNC Lavalin, to repair three major hydroelectric projects without an expert study.
The state government had hired a Canadian firm, SNC-Lavalin, to repair and upgrade three hydroelectric projects in 1997.
The CBI registered the case in 2007 and filed the charges two years later. In 2013, the trial court cleared the minister and top officials of the charges. The high court, which heard an appeal in this case, cleared Mr Vijayan and senior officials of the charges but ordered the trial against some others.
The high court blamed the CBI of pick and choosing its accused, ruling that there was no prima facie evidence against him. Other power ministers too had dealt with this case but only Pinarayi Vijayan was charged, the high court had observed.
The CBI contended that the high court had selectively let some accused off the hook and proceeded to order trial against others.
The agency says there is "ample material to show the involvement" of M Vijayan in the Lavalin deal and permission should be given to restore the case.
The CNI affidavit comes at a time when the centre is being regularly accused by opposition parties of using the CBI to punish political rivals.