Srinagar:
Thousands of Pandits are arriving in Kashmir to celebrate the annual Mata Kheer Bhawani festival that symbolises Valley's religious harmony. The festival is an occasion to revive the strong bonds between communities in the Valley and to pray for the return of Kashmiri Pandits.

For 87-year-old Shobavati it is a homecoming. 26 years ago she migrated from Anantnag to Jammu when militancy erupted in the Valley. Now she is back with her family at the Kheer Bhawani Mela at Ganderbal, 27 km from Srinagar.

Singing religious hymns with her family at the Kheer Bhawani temple, Ms Shobavati is praying for peace in the Valley and a safe return of Kashmiri Pandits.

This year the celebrations are coming in the backdrop of rising tension over a proposal to rehabilitate displaced Pandits in separate colonies in the Valley.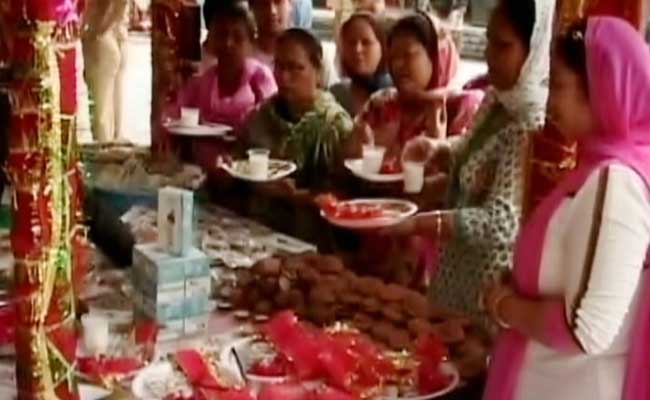 "I am praying to God for the safety of everybody. We should return to our homes and live in the same way we used to do in the past, we used to live together and help each other, the future should hold the same for us," she said.
It is a religious festival where Hindus hold prayers and local Muslims make arrangements.
For the last one year Mohammad Ashraf and his wife have been preparing to welcome the Pandits. They have set up a stall for selling puja materials.
"We wait for this day - the day of Ashthami. Pandits come here. We also do good earning. Last year the business was down but this year it is slowly picking up. Pandits are coming and everything is alright here," said Mr Ashraf.