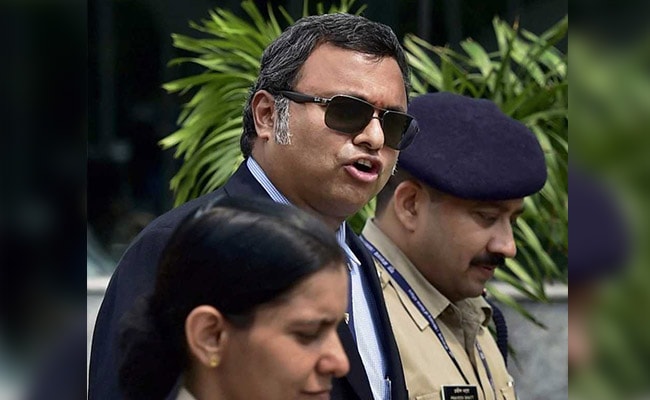 Karti Chidambaram has approached the Supreme Court, seeking that the summons to question him in the Aircel-Maxis scam probe by the Central Bureau of Investigation be put on hold. The 45-year-old businessman has already been questioned twice by the agency over the last two months. A fresh notice had asked him to appear before the agency for questioning on October 4.
The CBI had asked Karti Chidambaram to appear before it on September 14, but he refused, saying a special court had discharged all the accused and terminated proceedings in the matter.
Last week, assets belonging to him worth 90 lakhs were being taken over by the Enforcement Directorate, which is also investigating corruption allegations against him.
The son of former union minister P Chidambaram is being investigated for allegations that he used his father's influence to clear foreign investment worth around Rs 300 crore in a television company. At the time, INX Media was owned by Peter and Indrani Mukerjea, who are currently in jail on charges of murdering Ms Mukerjea's daughter Sheena Bora.
Karti Chidambaram has denied any wrongdoing. His father has said the government was targeting him through his son. The family has challenged the government to prove that Karti Chidambaram has taken any kickbacks or parked funds in offshore accounts.
A lookout notice - which alerts airports to stop a passenger from traveling abroad - had been issued against Karti Chidambaram. The CBI has claimed that he has been using his foreign trips to delete evidence - the bank accounts where he had allegedly stashed the money.
Karti Chidambaram had not appeared for questioning twice after summons from the agency. He had been called by the agency twice earlier - on May 18 and July 21. The first time, he had been abroad. On the second occasion, he had asked the agency for a reprieve, saying he had approached the Madras High Court challenging the case against him.
He was questioned in August after the Supreme Court said he must join the investigation and undergo questioning.