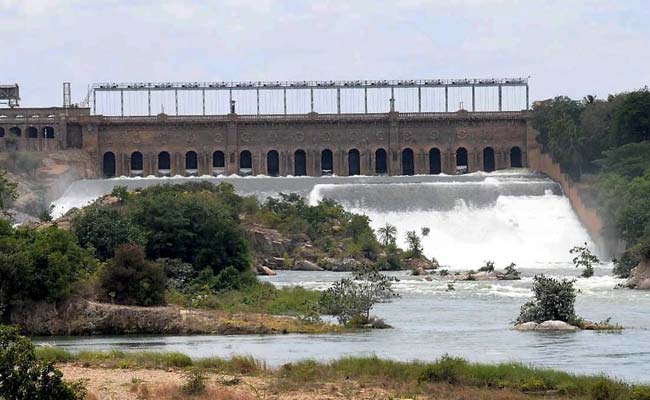 Highlights
Supreme Court ordered Karnataka to urgently give water to Tamil Nadu
Karnataka says it won't do that just yet. Dispute is over Cauvery river
Karnataka wants to wait till mediation session tomorrow with Tamil Nadu
New Delhi:
Karnataka will not comply just yet with a Supreme Court order to urgently release more water from the Cauvery river to neighboring Tamil Nadu. The dispute over water between the two states has triggered riots in Bengaluru this month.
Here are the 10 latest developments in this big story:
Karnataka was ordered on Tuesday by the top court to share water with Tamil Nadu for three days.

The judges rebuked the state government for ignoring an earlier direction that said Karnataka must release 6,000 cusecs of water daily for a week to Tamil Nadu.

But Karnataka says it has decided to wait till a crucial meeting today called by union Water Resources Minister Uma Bharti which will be attended by its Chief Minister, Siddaramaiah and a representative of Tamil Nadu Chief Minister J Jayalalithaa, who is in hospital and cannot attend the session.

Mr Siddaramahiah said that his intent is not to defy the top court, but to ensure his state does not run out of drinking water. Earlier this week, he said Cauvery water can next be given to Tamil Nadu only in November.

Today's meeting was also ordered by the Supreme Court, which has been trying to balance Tamil Nadu's request for more water from the River Cauvery with Karnataka's resistance.

Karnataka's inaction so far violates the spirit of federalism or cooperation between states, said judges on Tuesday.

The Karnataka government has repeatedly told the top court that it is on the verge of running out of drinking water for its major cities including the capital of Bengaluru, which is studded with offices of top IT companies and is considered India's Silicon Valley.

Since the beginning of this month, the Supreme Court has in a series of verdicts told Karnataka it must give Tamil Nadu more water to help its farmers.

The Cauvery River originates in Karnataka but flows into Tamil Nadu. How much water each state should get has been a recurring dispute for decades. The Supreme Court has been forced through the years to play arbiter.

This month, Bengaluru saw huge riots after the Karnataka government shared some water as ordered with Tamil Nadu. Two people were killed. Prime Minister Narendra Modi issued an appeal for calm.