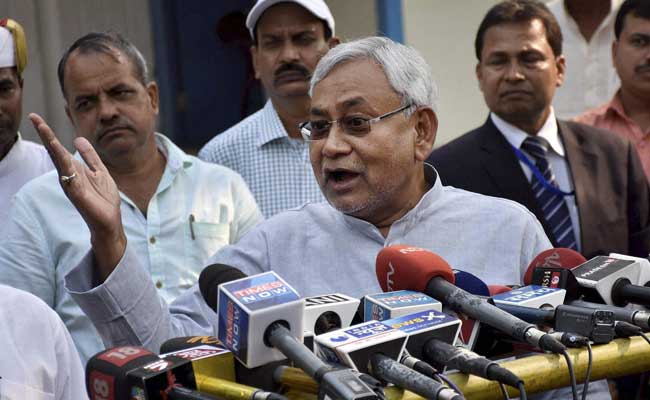 Patna:
JNU Students' Union president Kanhaiya Kumar is more of a
'deshbhakt'
(patriot) than the BJP leaders who have dubbed him anti-national, Bihar Chief Minister Nitish Kumar said on Friday.
Nitish Kumar made the remarks after ending a two-day visit to Nepal, and a day after Kanhaiya Kumar was released after being in jail for 20 days on sedition charges.
The Janata Dal-United leader said Kanhaiya Kumar, who is from Begusarai in Bihar, had been framed.
Nitish Kumar praised Kanhaiya Kumar's hour-long speech at the Jawaharlal Nehru University (JNU) campus on Thursday night in which he attacked the government of Prime Minister Narendra Modi and raised issues of intolerance, hunger and poverty.
Nitish Kumar said the Modi government did not like the outspoken students of JNU who questioned the government's policies and raised issues that embarrassed it.
Student leaders like Kanhaiya Kumar will strengthen democracy in the country, the chief minister said.