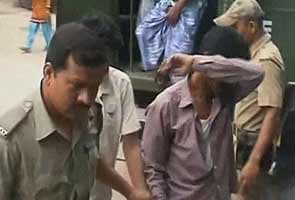 Kolkata:
Six weeks after a 20-year-old college student was gang-raped and murdered at Kamduni village in West Bengal, her family, friends and neighbours today boarded a train for Delhi to meet the President on Monday and demand a CBI probe into the brutal crime.
"I have no demand. I don't want a job, a house or compensation. I want the culprits to be hanged," said the girl's father.
The villagers who are accompanying the family say they have no faith in the probe being conducted by the Criminal Investigation Department (CID) of the state police.
"We are going to demand CBI. We can't bank on the CID anymore. They also produced a bogus chargesheet in court. How can we trust them anymore?" says Pradip Mukherjee, a teacher.
Ten days after the ghastly crime, Chief Minister Mamata Banerjee had visited the girl's family. But she was angered by slogan shouting villagers demanding quick justice. As she was leaving the village, several women ran after her demanding to speak to her. That apparently angered her even more. She then turned towards the women, and told them to shut up. She also called the villagers CPM cadres and Maoists.
This left the villagers antagonised. Later, when the CID produced a chargesheet in a local court, the judge punched gaping holes in it and ordered a revised chargesheet to be presented. Among the most glaring discrepancies in the earlier chargesheet was the fact that while seven people were accused of gang-rape, only one person was named in the attached case diary as having committed the crime.
Miffed by the CID, the villagers then decided to meet the President.
The move is unlikely to please Ms Banerjee. But the villagers clearly feel that after being labeled Maoists and CPM by her, they are not going to get justice at the hands of the state authorities.