Mumbai's glitterati is all set to beat the relentless traffic snaking its way to Navi Mumbai tomorrow for the Justin Bieber concert starting at 4 pm, though gates open by 2 pm. And how will they manage that? By taking the aerial route. The Mahalaxmi Racecourse is seeing a spike in chopper booking inquiries for Wednesday afternoon, with the Royal Western India Turf Club (RWITC) helipad in the club's second enclosure becoming the take-off point for SoBo's swish set to get to the venue, DY Patil Stadium, without breaking a sweat.
Helicopter landing officer at Mahalaxmi Racecourse D Singh said, "We are getting so many inquiries. I have reason to believe that most are for the Justin Bieber concert."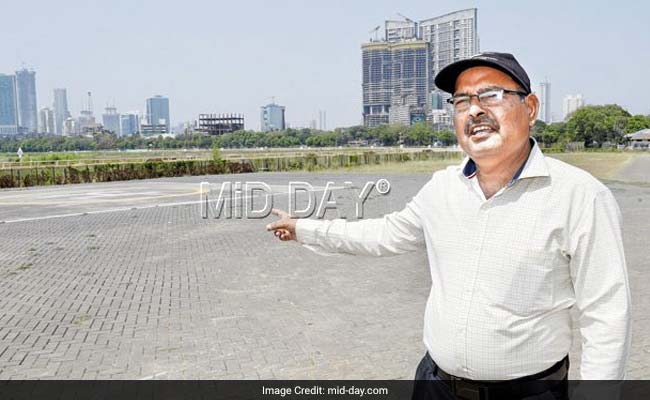 The helipad will see a top Reliance official taking off within the 12.15-12.45 pm slot. This though may not be for the concert, as the chopper may be heading towards the Reliance offices in the area.
There is a 4.15-4.45 pm slot with top corporate family members heading towards Navi Mumbai. There are two choppers in the 4.45-5.15 pm time frame. "These are for Justin Bieber and some select passengers," said Singh. "Bieber will take off in one of these to the venue; these are fairly big multi-engine choppers accommodating 11 to 12 passengers."
Sources said one of the choppers was of a company called Heligo, which refused to confirm whether it is flying Bieber. Its representative said, "We cannot say anything because of security reasons."
Chopper chatter
It is confirmed though that Bieber will be landing at the DY Patil ground, used as a chopper-landing base, next to the stadium between 5 pm and 6 pm.
Singh said, "We will have more bookings, I am quite certain. As it is, we see 10 landings/take-offs in a day on an average; tomorrow, the number may rise."
RWITC's helipad charge is Rs 38,000 for non-members for half hour, and Rs 16,000 for members. The helipad, which is more than 15 years old, sees approximately 125 landings a month. Flying restrictions mean there can be no take-offs and landings during racing and polo matches, as horses get panicky because of the noise. RWITC's honchos use the helipad to fly in for race days and meetings.
(Except for the headline, this story has not been edited by NDTV staff and is published from a syndicated feed.)
Follow NDTV for latest election news and live coverage of assembly elections 2019 in Maharashtra and Haryana.
Subscribe to our YouTube channel, like us on Facebook or follow us on Twitter and Instagram for latest news and live news updates.