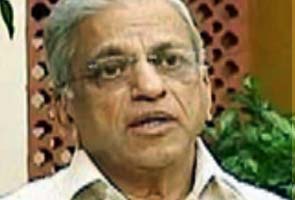 Bangalore:
Former Supreme Court judge, Justice Shivaraj V Patil was today appointed the new Lokayukta of Karnataka. He will take over from N Santosh Hegde, who welcomed Mr Patil's appointment as a "very good choice".
After the 2G telecom scam crowbarred its way into the country's headlines, Mr Patil served as a one-man committee appointed to study the processes and procedures followed by the Department of Telecommunications in distributing licences and spectrum between 2001 and 2009.
Mr Patil is 71. He takes over as Lokayukta at a time when Karnataka is caught in the middle of a political crisis. Mr Hegde's report on illegal mining has inducted politicians from all major parties, including the Chief Minister, BS Yeddyurappa. Mr Hegde's term expires on August 2.
"I had occasion to work with him in Supreme Court. He is an honest person and a competent person. He will do a good job," Mr Hegde said today.
A Raj Bhavan communique said the Governor selected Mr Patil for the position after consultation with Mr Yeddyurappa.