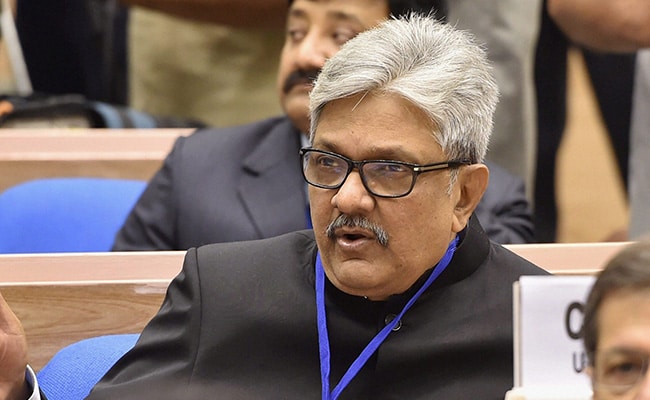 Highlights
Top court collegium reiterated its choice of Justice KM Joseph
Rules say if collegium recommends second time, centre must accept it
Opposition alleged it was an attempt to undermine the judiciary
New Delhi:
The elevation of Uttarakhand High Court Chief Justice KM Joseph as a Supreme Court judge cannot be stopped and it is bound to take place, top government sources indicated on Monday. The government's questioning of Justice Joseph's elevation -- citing inadequate representation in the top court from other states -- had set the stage for its face-off with the country's highest court.
The Supreme Court collegium had reiterated its choice of Justice Joseph for a second time. The court's decision, made last month before one of its members, Justice Jasti Chelameshwar, retired, has been conveyed to the government.
Sources said the second recommendation from the collegium is a reiteration of its choice. Rules say if the collegium recommends a name a second time, the centre has no choice but to accept it.
It is also unusual for the government to return a recommendation for elevation to the Supreme Court from the court's collegium. In recent years, it happened only once when the NDA government blocked elevation of senior lawyer Gopal Subramanium in 2014.
The opposition has alleged that it was an attempt to undermine the judiciary and victmise Justice Joseph, who had delivered the verdict that cancelled President's Rule in Uttarakhand in 2016. Union Law Minister Ravi Shankar Prasad had denied the allegations.
The government has said one of the reasons it questioned the appointment was that Justice Joseph's elevation would increase the number of judges from the Kerala High Court to two, though there were many high courts which didn't have a single judge in the top court.
The Supreme Court, which should have 31 judges on its rolls currently has only 23 judges. Four more judges are slated to retire this year.