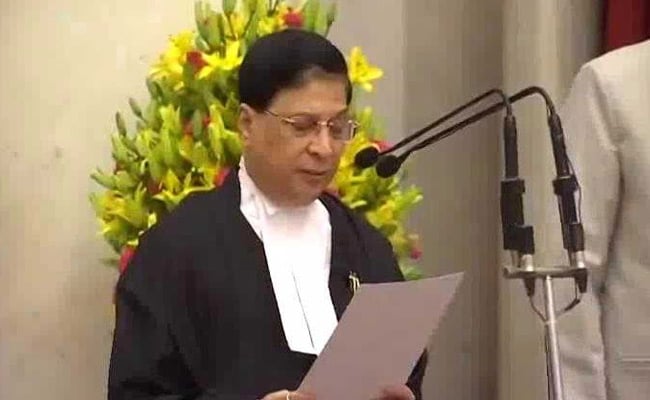 New Delhi:
Justice Dipak Misra, who led the Supreme Court bench that confirmed death to four convicts in the Nirbhaya gang-rape case in May this year, will succeed Chief Justice JS Khehar as the next Chief Justice of India.
Justice Misra was sworn in as the 45th Chief Justice of India at a brief ceremony in the Darbar Hall of Rashtrapati Bhavan. President Ram Nath Kovind administered the oath of office to Justice Misra.
Chief Justice Misra will hold office for the next 13 months, till 2 October 2018. As per the established practice, Chief Justice Khehar had had last month recommended Justice Misra's elevation as his successor.
Justice Misra was also among the three judges who were up all night in July 2015, giving a historic hearing to decide on terrorist Yakub Memon's last-minute appeal against his hanging. Memon was convicted in 1993 Mumbai blasts, in which 257 people were killed. It was Justice Misra who announced the court's decision at 5 am: "Stay of death warrant would be a travesty of justice. The plea is dismissed," he said. Memon was hanged two hours later.
Chief Justice of the Delhi High Court before he was elevated as a Supreme Court judge in 2011, Justice Misra had been described as a "pro-citizen judge" by his peers. It was, for instance, Justice Misra who had ordered the police to upload a copy of the police complaints registered by the police, or First Information Report, on their website within 24 hours so that the accused and victim did not have to run around for a copy.
Back in the high court, the judge was also known to entertain public interest litigation but cracked the whip when people tried to waste his court's time, ruling the court wasn't a laboratory where people could come to play at their own whim and fancy.
Justice Misra, 64, assumes office following the retirement of Justice JS Khehar as the Chief Justice of India yesterday.