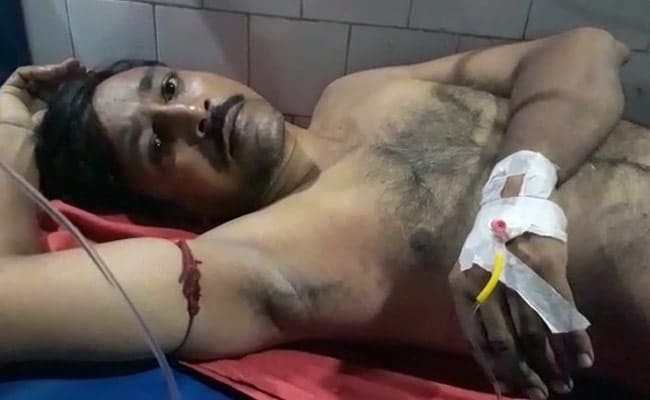 Patna:
A reporter working with vernacular daily Rashtriya Sahara was attacked and robbed in Bihar's Arwal district today. Pankaj Mishra, who had been shot, is under treatment at the Patna Medical College. He has sustained wounds on his back and hand.
One of the two alleged attackers, Kundan Mahto, has been arrested. His accomplice Ambika Mahto is on the run. The police said Kundan Mahto had served a six-month jail for another robbery. He had been released recently on bail.
Pankaj Mishra was carrying Rs 1 lakh in cash which he had withdrawn from the bank when he was ambushed. The attackers had blocked the road and when Mr Mishra stopped his bike, they held him at gunpoint and tried to rob him, the police said. When he resisted, they opened fire and a bullet grazed his back.
Mananjay Sharma, the chief of the Congress in Arwal, said Mr Mishra was also a leader of the local party unit. He also worked as a collection agent for the local branch of a state-run bank and runs a help centre at the village, which helps people with various kinds of paperwork.
Pankaj Mishra told NDTV that he knew the men who attacked him. Kundan Mahto is the son of Anant Kumar Verma, the personal assistant of JD(U) legislator from Kurtha Satyadeo Singh.
Confirming that Anant Kumar Verma is among his staff, the legislator said the law "will take its course". "Verma himself is in a state of shock... But no one is trying to save anyone and you can see he (Kundan Mahto) was immediately arrested. But what's the fault of my PA?" Mr Singh added.
The police said Mr Verma had helped with the arrest of his son.