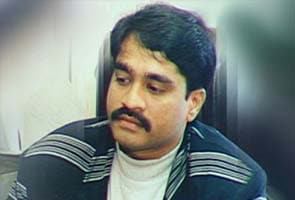 Mumbai:
The Indian government has proposed joint action with the United States to arrest underworld don and the country's most wanted terrorist, Dawood Ibrahim, Union Home Minister Sushil Kumar Shinde said in Mumbai today.
"We have arrested some most wanted terrorists (of late) and have killed a few on the border. As far as Dawood (Ibrahim) is concerned, we are in touch with (US agency) the FBI," Mr Shinde said.
"There is already a red corner notice (against Dawood Ibrahim). We have proposed a joint action with the US (to arrest him). US Attorney General Eric Holder has also agreed to this," he added.
Indian intelligence agencies have claimed for long that the gangster is living in Pakistan.
Abdul Karim Tunda, Lashkar-e-Taiba's "bomb expert" had last month claimed that Dawood is still in Karachi and under the protection of the Inter-Services Intelligence (ISI) of Pakistan.
Pakistan till now has denied the presence of Dawood on its soil, though Indian security agencies have repeatedly mentioned his name and details in dossiers handed over to Pakistani authorities. According to reports, Dawood was based in Karachi, where he had fled after the 1993 Mumbai bombings in which 257 people were killed and over 700 injured.
Get Breaking news, live coverage, and Latest News from India and around the world on NDTV.com. Catch all the Live TV action on NDTV 24x7 and NDTV India. Like us on Facebook or follow us on Twitter and Instagram for latest news and live news updates.