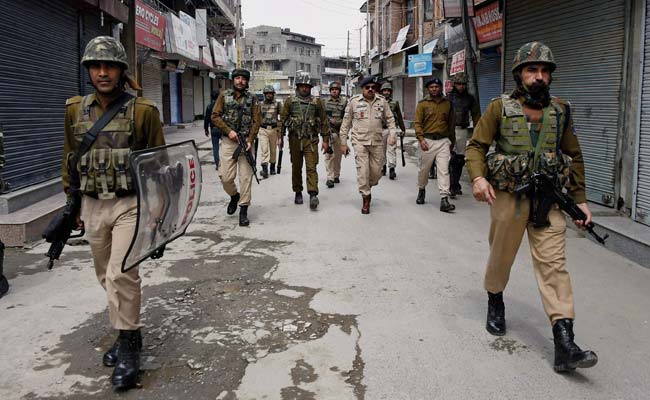 SRINAGAR:
A Kashmiri youth who played a key role in the lynching of police officer
Mohammad Ayub Pandith last month and later joined the ranks of the Hizbul Mujahideen
was killed along with two other terrorists
in an overnight encounter in Jammu and Kashmir's Budgam district, the police said.
Deputy Superintendent of Police Mohammad Ayub Pandith was stripped and stoned to death by a mob outside the historic Jamia Masjid in downtown Srinagar's Nowhatta area on June 22.
The mob violence
had drawn widespread condemnation. But for the future,
the police asked its personnel to avoid Eid prayers
in public places to be on the safe side.
One of those who led the 150-strong crowd outside the mosque was Sajad Ahmad Gilkar, who is in his late twenties. "After the incident, he went underground and joined HM (Hizbul Mujahideen) militant ranks," a Jammu and Kashmir police statement said. This was around 10 days back.
But Sajad's luck ran out soon enough. He was with two Hizbul terrorists at a house in Budgam when a joint team of the police and the Rashtriya Rifles launched a search operation in the area on Tuesday evening. They had received a tip-off about their presence. The police approached their families to persuade them to surrender but they did not agree. The firing started soon after.
The operation was halted for the night but the security forces maintained the cordon of the area to stop the terrorists from escaping. It resumed later this morning and ended only after three had been killed. Two security personnel were also injured.
A police spokesman said the terrorists were involved in recent weapon-snatching incidents in south and central Kashmir, stone-pelting incidents and damaging government property.