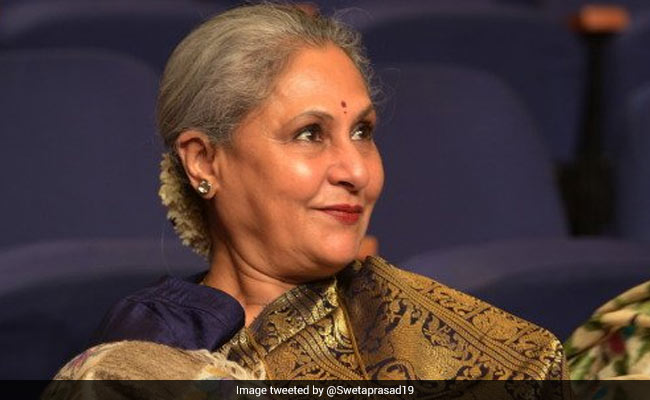 Lucknow:
Bollywood actor and Samajwadi Party leader Jaya Bachchan today filed her nomination papers for the Rajya Sabha biennial elections from Uttar Pradesh.
Accompanied by party leaders Dimple Yadav, wife of SP chief Akhilesh Yadav, Rajendra Chowdhury and Kironmay Nanda, besides businessman Subrata Roy Sahara, Jaya Bachchan, who turns 70 next month, filed her nomination at the Central Hall of the state Assembly.
Later talking to reporters, she said, "I want to thank Mulayam Singh Yadavji, all party MLAs and MLCs for my candidature."
On being asked about getting the party ticket instead of seniors like Kironmay Nanda and Naresh Agarwal, the three-time MP said, "I am also senior."
Her this term in the Rajya Sabha expires on April 2. The biennial elections to 10 Rajya Sabha seats in Uttar Pradesh will be held on March 23.
In the 245-member Upper House of Parliament, Uttar Pradesh has 31 seats, being the most populous state.
In the 403-member Uttar Pradesh Assembly, the BJP and its allies have 324 seats (a BJP MLA died in February), followed by the Samajwadi Party with 47 MLAs, the BSP (19), the Congress (seven), and the RLD one.
During the previous biennial polls to the Rajya Sabha two years ago, the SP managed to win six seats by virtue of its strength in the Assembly, whose members form the electoral college.
But this time, the SP can be sure of victory on only one seat as 37 first preference votes are needed for a candidate's win.