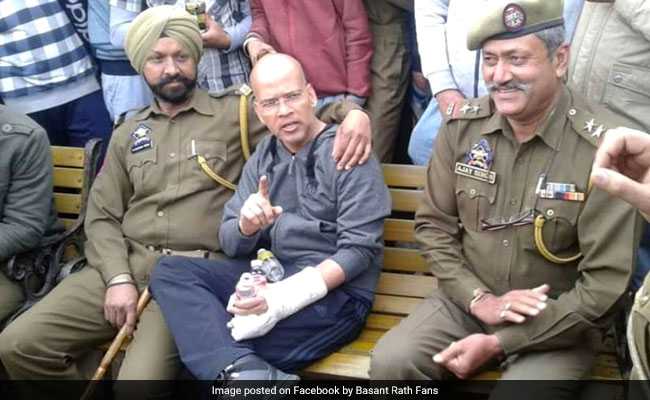 Jammu:
Jammu and Kashmir police chief S P Vaid has taken a serious note of the working of a senior officer recently assigned to streamline traffic in the state and warned him against strange activities.
Inspector General of Police, Traffic, Basant Rath was in the limelight for his style of functioning after taking charge about a fortnight back, moving around in civvies on the city roads to check traffic violations in the winter capital.
A number of videos, posts and pictures are being circulated on social media in which you are seen moving in civvies on the roads doing strange activities unwarranted of a police officer.
Other videos uploaded by some commuters allege manhandling, using of abusive language and damage to their property like cell phones, helmets, spectacles and vehicles, the Director General of Police said in a letter addressed to Mr Rath on Thursday.
The letter, which was leaked on social media, said the acts are not only illegal, they are "unbecoming of a police officer" and also "utter violation" of All India Services (conduct rules, 1968 besides a clear violations of J&K Motor Vehicle Act 1988 that no officer shall do any checking of any vehicle without proper uniform.
These acts of yours are bringing disrepute and bad name to the police organisation. You are hereby advised and warned to refrain from such acts in future. You shall always remain in proper uniform while discharging official duties as mandated in law and police rules, the DGP said.
He said any violation to these directions would be viewed seriously and action under law would be initiated against him.