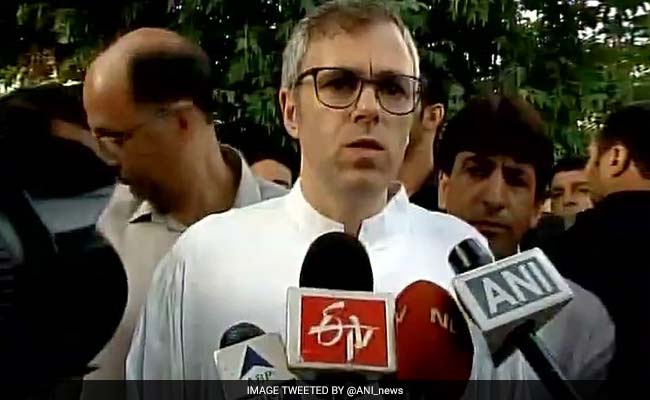 Srinagar:
With Kashmir in turmoil, the National Conference or NC has called a meeting of opposition parties in Srinagar today to discuss the unabated violence and killing of civilians in action by the security forces.
NC Working President and former Chief Minister Omar Abdullah has convened the meeting which will hold wider consultations on the "failure" of the PDP-BJP government in bringing an end to the violence and restoring peace, a senior party leader said.
The National Conference is also planning to call on President Pranab Mukherjee later this week to seek his intervention to ensure there is no further loss of life in the state where violent protests and retaliatory action by the law enforcement machinery following the encounter killing of Hizbul Mujahideen terrorist Burhan Wani on July 8 has claimed 65 lives so far.
The meeting will be attended by state leaders who were not invited to the all-party meeting on Kashmir chaired by Prime Minister Narendra Modi. Only parties having representation in parliament were invited to the meeting.
The National Conference will also be demanding a ban on the use of pellet guns, with has left scores blinded and badly wounded, by the security forces. The Union Home Ministry has constituted a committee to suggest an alternative to pellet guns for crowd control, the leader said, adding the party would seek a total ban on its use pending submission of the final report by the panel.
National Conference had boycotted the all-party meeting called by Chief Minister Mehbooba Mufti on July 22, a fortnight after unrest erupted in the Valley following Wani's death.