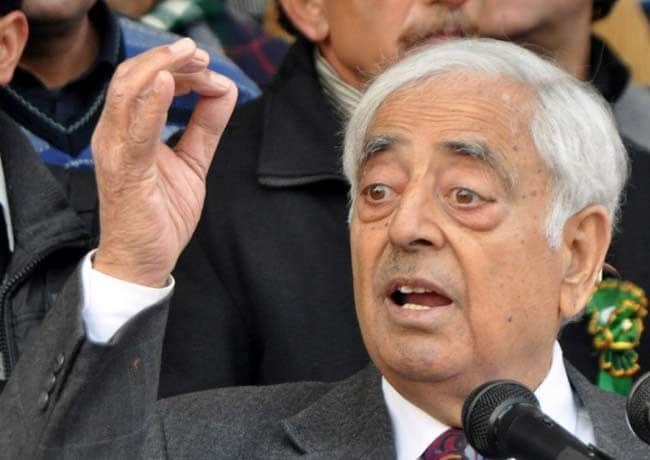 Srinagar:
The PDP-BJP government in Jammu and Kashmir has ordered 100 new Sports Utility Vehicles (SUVs) for legislators at a whopping cost of over Rs 11 crore, even as the state is grappling with paucity of funds to rehabilitate the victims of last year's floods.
The order to this effect was issued by the State Home Department, a portfolio under the charge of Chief Minister Mufti Mohammad Sayeed, on Wednesday.
The 100 new SUVs (Mahindra Scorpio S10 BS4), each costing over Rs 11 lakh, will be procured at DGS&D rates under state budget.
"Sanction is accorded to procurement of 100 Mahindra Scorpio S10 BS4 vehicles on DGS&D rates of Rs 11,26,208 per vehicle in favour of the Director General of Police, J-K as sitting vehicle for use of Hon'ble MLAs/MLCs, during the current financial year 2015-16," reads the order issued by Principal Secretary to Government, Department of Home, RK Goyal on September 2.
The order states that sanction is subject to the condition that procurement of the vehicles shall be done through the Directorate of State Motor Garage who shall ensure the observance of all codal formalities.
"The requisite funds for the said purpose shall be placed at the disposal of Police Headquarters, on receipt of allocation from the Finance Department," says the order.
The order comes days ahead of the first anniversary of the floods which devastated the state, killing 300 people and destroyed property worth thousands of crores.
Flood victims, especially traders, are marking the anniversary on September 7 to protest the "failure" of the state as well as the central government to rehabilitate them.
Opposition National Conference (NC) has criticised the decision, saying on one hand the ruling PDP claims that the coalition inherited empty coffers from the previous government, while on the other they have money to buy 100 new SUVs.
"The @jkpdp President claims they inherited empty coffers when they clearly have enough money to buy 100 new Boleros," NC working president and former chief minister Omar Abdullah tweeted.