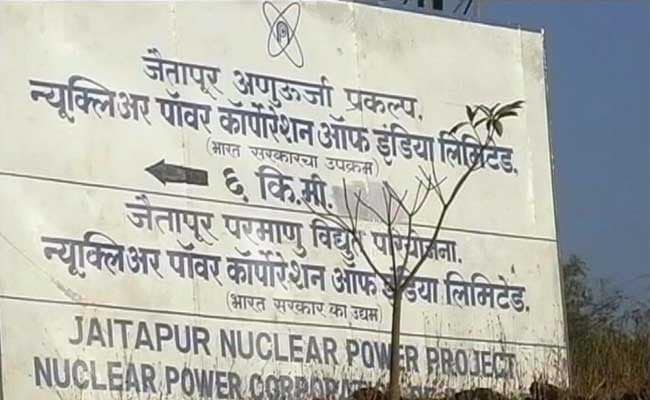 Mumbai:
The partial and conditional environmental clearance granted to the proposed 9,900-MW Jaitapur nuclear power project in Maharashtra has lapsed and its extension has been sought amid objections by activists opposed to the controversial plant.
"We had received partial and conditional environmental clearance from the Ministry of Environment and Forests for the project in November 2010 for five years and we were asked to carry out pre-project compliances," Jaitapur Nuclear Power Project Project Director S Singharoy told news agency PTI.
He said the Nuclear Power Corporation (NPCIL) is complying with all the necessary requirements of the MoEF and we are regularly submitting reports to the ministry.
"The partial clearance was for a period of five years ending November 26, 2015. Every six months we have been submitting reports on various surveys conducted and actions taken to meet the compliance parameters of the ministry. We have already submitted a comprehensive report about the works undertaken by us during the last five years and also sought extension of the clearance granted," he said.
Anti-nuclear plant activists have, however, written a letter to the ministry saying it should not accord any clearance to NPCIL and issue the state-run firm stop work notice.
"...there are serious repercussions and implications for the environment and nuclear safety which warrants a serious reexamination of the project. Since JNPP no longer has a valid environmental clearance, the NPCIL should stop work at the site.
"The ministry shall not accord any clearance to NPCIL without fulfilling all the due processes under the Environment Protection Act and the associated regulations including the EIA notification afresh. We request you to issue Stop Work notices forthwith to NPCIL and to make a public announcement of this decision in the respect of JNPP," the letter said.
Meanwhile, NPCIL and Areva are still at negotiation stage even as they have entered into a pre-engineering agreement (PEA) which pertains to assessment of licenseability of the EPR project as per Indian laws, codes, guides, regulations, manuals, practices and general acceptability, as well as an informed understanding of the EPR technology itself.
A memorandum of understanding to cooperate on the construction of the Jaitapur plant, including lifetime fuel supply for the units, was signed by NPCIL and Areva in February 2009.
This was followed by the signing of a general framework agreement between the two companies in December 2010, under which Areva is to supply nuclear islands and associated services for the first two EPRs planned for the Jaitapur site.