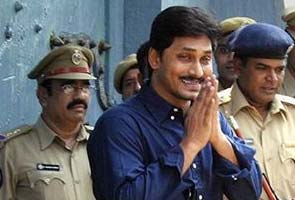 Hyderabad:
Jagan Mohan Reddy, who heads the YSR Congress Party in Andhra Pradesh, is expected to walk out on bail on Tuesday after 16 months in Hyderabad's Chanchalguda jail in connection with corruption charges.
On Monday, he was granted bail by a special CBI court on the condition that he will not leave Hyderabad and must be in court when summoned. He was also asked to furnish a surety of Rs 2 lakh.
"We are all very eagerly waiting (for Jagan to come out of jail)... our children, my mother-in-law, myself, my parents," Mr Reddy's wife Bharathi told NDTV.
Mr Reddy, 40, was arrested by the CBI on May 27 last year on charges of accumulating assets beyond his known sources of income. He has repeatedly sought bail during this period.
The CBI has so far filed 10 chargesheets against him and others in the case, five of them this month. Several senior Congress leaders and former ministers have been named in chargesheets.
The agency had told court last week that it has completed investigation in the case, which relates to alleged investments made by private firms and individual investors in Mr Reddy's companies. The CBI alleges that these investments were made as a quid pro quo for government favours when his father, YS Rajasekhara Reddy was Andhra Pradesh Chief Minister.
"This bail was very much expected. The Supreme Court had given four months to the CBI to finish the investigation and file the chargesheets," said his sister Sharmila Reddy.
Mr Reddy's party alleges that he is a victim of political vendetta.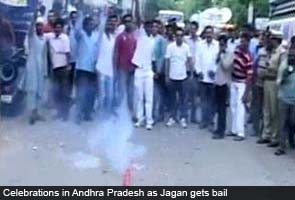 Months after his father died in a helicopter crash four years ago, while in office, Jagan had quit the Congress, splitting the party to form his own outfit.
The YSR Congress had swept by-elections to 18 Assembly seats held last year and his supporters allege that the Congress fears another clean sweep in the Assembly and Lok Sabha elections due next year

Observers say Mr Reddy's bail comes as a big boost for his party at a time when elections are just a few months away.