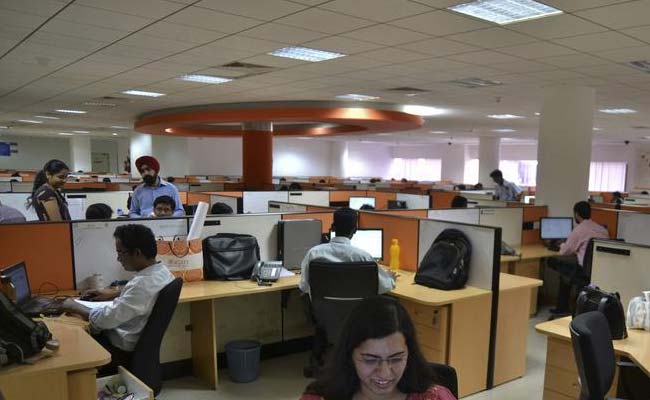 Highlights
Many IT companies are now experimenting with contract hiring
Analysts say this move will help them protect their margin
HR specialists say that flexi-hiring in IT is poised to see big growth
In a departure from traditional practices, many IT companies are experimenting with just-in-time or contract hiring. According to a recent report by
Economic Times
, Pune-based Persistent Systems included several freelancers and consultants in a team that worked on a short-term project. The report also said other top Indian IT companies, including Infosys and Wipro, are exploring the idea. "There has been an uptick in interest in contract hiring in IT companies. Contract staffing/just-in-time hiring is relatively gaining popularity amongst technology companies in India," said Alka Dhingra, AGM of IT Vertical at TeamLease Services.
HR specialists say that flexi-hiring in IT companies is poised to see big growth in the future as companies face a margin squeeze and a new global environment where increasing protectionism could increase their cost of doing business.
In just-in-time hiring, companies hire after bagging a project getting an order or project. Companies typically have people on short- or fixed-term assignments. How does it help IT companies? Contract staffing is cost-effective and helps IT companies shrink bench strength, said Ms Dhingra. It increases flexibility as companies employ individuals with specialised skills only as per project requirements for stipulated timeframe, she added.
The other benefits include speed-up in hiring process. "Companies can hire whenever they're ready as per their client requirements. These positions come with short turnaround time for hiring qualified contract staffers, giving client companies access to almost immediate workforce solutions." Ms Dhingra further said.
Also, there is an increasing number of people who do not want to be employed full-time nowadays, say HR specialists. "Employers on the other end are looking at on demand hiring of workforce as per the project demands which regular workforce cannot fulfill. IT industry flexi-hiring is expected to grow 53 per cent by 2018," she added.
IT services company Wipro last year acquired US-based IT services company Appirio which also brings to the Bengaluru-based IT company Topcoder, a crowdsourcing marketplace connecting over a million designers, developers and data scientists around the world with customers.
According to staffing agency TeamLease, the IT skills that are in demand in just-in-time hiring include software development, testing, content management, data analysis and user interface and user experience (UI/UX) design.
TeamLease's Outlook On IT Sector
The Indian IT sector will continue to grow and create more jobs in the skills dominated by automation and digitalisation but the need of the hour for IT professionals is to upskill to fit better into global roles, according to Ms Dhingra. She mentioned that IT skills in areas of analytics, infrastructure, cloud computing, mobility, interactive interfaces, gaming, digital gateways and automation would be in high demand.