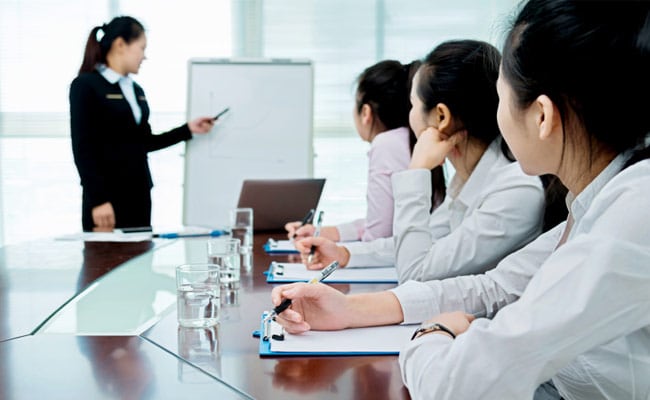 NEW DELHI:
India's IT companies added 1.7 lakh jobs in the last one year alone, 50,000 of them in Q4, or the first three months of 2017, industry body Nasscom announced on Thursday, suggesting reports of mass layoffs in the sector are over-hyped. Rather, it said, the sector would continue to create about 20-25 lakh jobs within the next decade.
India's biggest IT companies have been in the headlines
for weeks for handing pink slips to hundreds of employees, news that comes against the backdrop of increased automation and protectionist policies by the US, a major market for the country's $ 150 billion outsourcing sector.
IT is the brand that defined India, growing from an industry made up of just about 4.3 lakh people in 2001 to 40 lakh, Nasscom president R Chandrashekhar said. And it will keep growing; to an estimated 60-65 lakh by 2025.
Mr Chandrashekhar said t
here was no doubt that jobs were being cannabalised by automation
but it was important not to lose sight of the fact that new jobs were also being created.
The challenge is to help people make the transition, to pick up the new skill-sets demanded by the market. And the industry is already on the job. "Half the workforce has been reskilled already or is being reskilled," Nasscom that has 2,000 of India's biggest software and IT companies as its members said.
Earlier this week, Mr Chandrasekhar told NDTV that the perception of mass layoffs could have a lot to do with the size of the industry. If even one percent bottom performers are weeded out, it means 40,000 people, he had explained, arguing that IT skills are in demand and people with these skills are being hired.
Not everyone, particularly consultancy firms, however, appear to share Nasscom's optimism. Executive search firm Head Hunters India estimated 1.75 to 2 lakh people in IT companies could lose their job every year. HR solutions firm People Strong believes about every fourth of the 23 per cent jobs to be lost to automation globally by 2021 will be in India. McKinsey & Company has warned that every second job in IT services firms will be "irrelevant" in less than five years unless the sector is able to adapt new technology.