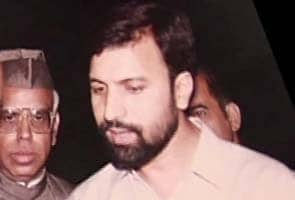 New Delhi:
The Delhi police have retrieved an Iranian phone SIM card from the mobile phone of Syed Mohammed Kazmi, the Indian journalist who is being held in connection with the terror plot to kill members of the Israeli Embassy in New Delhi, sources have revealed.
The police found 15 Iranian phone numbers which Mr Kazmi was allegedly using.
The police have reportedly submitted documents to the Central Bureau of Investigation (CBI) and Interpol, and a team is being sent to Malaysia to question Mr Masoud, who has been detained in Bangkok for his alleged role in the Bangkok bombing incident.
The passports of the three Iranians, Housan Afshar, Syed Ali Mehdi Sadr and Mohammad Reza Abolghasemi, who are main suspects in the incident, have already been sent to the Interpol.
Mr Kazmi was arrested on March 7 under the Explosive Substances Act, for attempt to murder, criminal conspiracy and was also booked under the Unlawful Activities Prevention Act.
Tal Yeshova, an Israeli diplomat's wife, was injured in a car bombing on February 13 in Delhi's high security Race Course Road area.