After Gurunath Meiyappan, the son-in-law of BCCI chief N Srinivasan was granted bail, 20 others, including cricketers Sreesanth and Ankeet Chavan were also granted bail by a Delhi court yesterday.


Jagmohan Dalmiya press conference: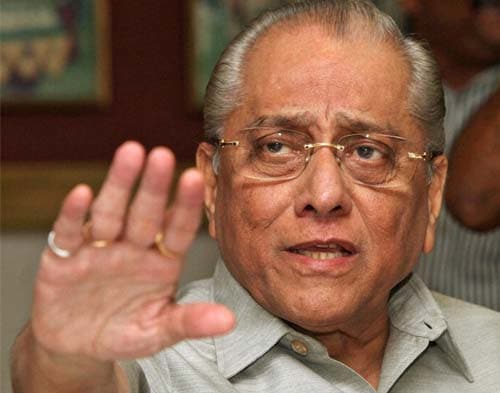 Initially, all members requested them (Sanjay Jagdale and Ajay Shirke) to carry on
However, Shirke and Jagdale were difficult... 24 hours time was given to them to reconsider
As far as Mr Jagdale is concerned, he has said he will not withdraw his resignation
Mr Shirke, I tried to talk to him... we have not received any communication
We will receive the communication one way or other... I will wait
If there is a vacancy, it will be filled up (regarding appointment of new Treasurer and Secretary)
A decision will be taken on who will represent BCCI in the ICC. I am entitled, it is my choice
I don't know the capability or capacity of Jagmohan Dalmiya
I will leave no stone unturned to maintain the good name of cricket
We are passing through a difficult time
No one can deny the image of cricket has been tarnished but we can either cry over spilt milk or do something about it
This is no come back. It is temporary. One cannot shy away from responsibility. That is why I accepted
On continuing at the helm of BCCI - "Who has seen the future? Let us get out of our present situation"