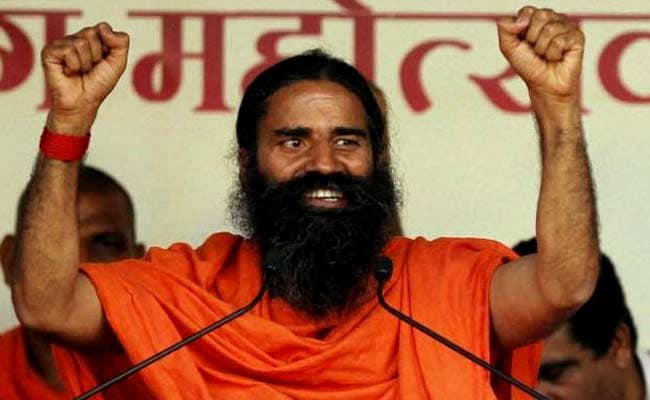 New Delhi:
Yoga guru Baba Ramdev today said that there was an "international conspiracy" behind the debate revolving around growing intolerance in India.
"When Sonia Gandhi was ruling the country, she was not the prime minister but the government of the day functioned on her directions... No one said a Catholic woman is ruling the country," Baba Ramdev said at a press conference after launching flour noodles by Patanjali Yogpeeth Trust.
"Now that a nationalist is the prime minister, why are such allegations being made? This is an international conspiracy," Baba Ramdev said.
Asked about the lynching of a man in Dadri in Uttar Pradesh for allegedly eating and keeping beef, he said: "There should be no bloodshed in the name of religion. Neither should cows be slaughtered, nor Hindus and Muslims killed in the name of the cow."
"But why should one say that a Hindu Taliban is ruling India? This ideological intolerance is being perpetuated by those who don't want a nationalist government," the yoga guru said.
"Agents of international organisations are creating such atmosphere, spreading rumour that there is religious intolerance."
Asked about the BJP's loss in the Bihar assembly election, Baba Ramdev refused to make any direct comments saying he was not involved in the polls.
"Support extended to (Narendra) Modi-ji in the run-up to the 2014 Lok Sabha elections was in a different situation. Corruption was rampant, one dynasty had the feeling that it had the right to rule the country... Now, we will focus on 'yoga kranti', and if there is a political crisis in the country again, we will raise our voice," he said.