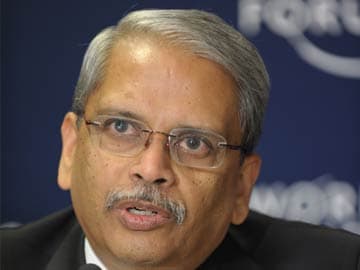 Bangalore:
A brain research centre at a cost of Rs 225 crore will come up in Bangalore in a joint effort between Indian Institute of Science and a trust formed by Infosys Executive Vice-Chairman Kris Gopalakrishnan and his wife.
IISc, the country's premier university for scientific research and higher education, and the Pratiksha Trust Thursday announced the collaboration to establish the Centre for Brain Research.
The Trust will grant Rs. 225 crore over 10 years towards the establishment and functioning of the Centre, which will receive support from the Centre for Neuroscience and other research facilities at IISc and collaborate with various research hospitals across the city.
The Centre, a Trust statement said, would be dedicated to study the numerous aspects of the functioning of the brain with specific goals to find cures for neurodegenerative conditions and diseases that are accelerated by old age.
It will also work for a better understanding of relative functions of the brain as well as leveraging the existing understanding of its functioning to create better models of computing, the statement said.
To guide the Centre, an international Scientific Advisory Board has been set up with Nobel Laureate, Prof. Torsten Wiesel as Chairman.
Professors Stanley Fahn, Columbia University; Sangram Sisodia, University of Chicago; John Morris, Washington University, St. Louis; and Giovanni Frisoni, University of Geneva among the members of the Scientific Advisory Board. The Board will help in initiating the operations of the Centre, set research goals, and guide the Centre in its initial years.
To ensure an alliance between medical research and computing, the Trust will also fund the setting up of three chair professorships each in the Departments of Computer Science at IISc and at Indian Institute of Technology, Madras (IIT Madras), it said. .
Election Results for Lok Sabha Election 2019 will be out on May 23. Get the latest election news and live updates on ndtv.com/elections. Catch all the action on NDTV Live. Like us on Facebook or follow us on Twitter and Instagram for news updates from each of the 543 parliamentary seats for the election 2019