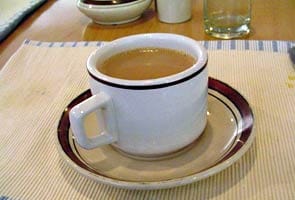 Guwahati:
Assam's tea industry has hailed Planning Commission Deputy Chairman Montek Singh Ahluwalia's support to declare tea as a national drink.
"We welcome the Deputy Chairman's support and his assurance to take up the matter with the concerned ministry," Assam Tea Planters' Association (ATPA) Chairman A R Kasera told PTI today.
Mr Ahluwalia, during his address at ATPA's Platinum Jubilee Celebrations on Saturday, had extended his support to tea being declared as the national drink by highlighting several factors which builds up a strong case for according it the national drink status.
Assam Chief Minister Tarun Gogoi had also submitted a memorandum to Prime Minister Manmohan Singh during his recent visit to the state on April 20, regarding the declaration of tea as the national drink.
North Eastern Tea Association (NETA) Chairman Bidyananda Barkakoty said that he hopes that the state government will submit an addendum to the Memorandum submitted to the Prime Minister incorporating Mr Ahluwalia's suggestions on the issue.
"It is very pertinent to highlight the Deputy Chairman's observation that tea is the only industry linked to National Movement with the first Assamese tea planter Maniram Dewan revolting against the British during the Sepoy mutiny," Barkakoty added.
Assam government has already declared tea as the national drink, while the Chief Minister in his budget speech of 2012-13 had announced that the Centre has been requested to do the same and this would be "vigorously followed up".