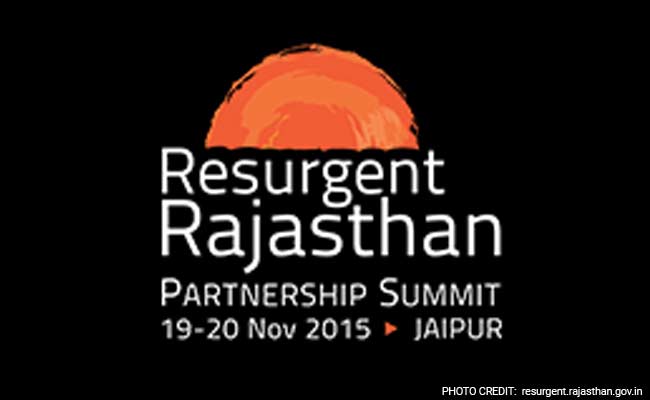 New Delhi:
Top industrialists, including Cyrus Mistry of Tata Sons, Adani Group chief Gautam Adani, Reliance Group Chairman Anil Ambani and Anand Mahindra of the Mahindra Group will attend the Resurgent Rajasthan Partnership Summit in Jaipur next week, the state government said today.
The business leaders and industrial houses have confirmed their participation in the summit to be held on November 19-20 to attract investments to Rajasthan, the government, in a press statement, said.
"Cyrus P Mistry, Chairman of Tata Sons; Anil Ambani, Chairman of Reliance Anil Dhirubhai Ambani Group; Anand Mahindra, CMD, Mahindra Group; Rakesh Bharti Mittal, Chairman, Bharti Infratel Ltd; Gautam Adani, Chairman, Adani Group feature in the eminent list of industrialists who will grace the event," it said.
Other big names who have been roped in for the event include Adi Godrej, Chairman, Godrej Group; Kumar Mangalam Birla, Chairman, Aditya Birla Group; Anil Agarwal, Chairman, Vedanta Group and Ajay Shriram, Chairman and Senior Managing Director, DCM Shriram.
The state government is seeking to partner with key stakeholders in its journey towards sustainable long-term growth and inclusive development.
"Rajasthan has emerged as an important investment destination for the Mahindra Group," the statement quoted Mahindra as saying.
The Mahindra World City in Jaipur has been built in partnership with the state government, offering world-class industrial infrastructure to other companies looking to invest in the state.
"States like Rajasthan, with its proactive and business friendly policies, will play an important role in helping India move up on the global 'Ease of Doing Business' scale," he said.
Lauding the state government's approach towards encouraging investment, Mr Mittal said, "Over the years, Rajasthan has emerged as one of the top investment destinations in India, thanks to its progressive policies and robust infrastructure. The state has immense potential to establish itself as a food processing hub and add value to the modern Indian economy."
Mr Agarwal spoke of Rajasthan's "rich legacy" of culture and enterprise that "symbolises the spirit of endeavour and innovation".
"The state has very good reserves of hydrocarbons, zinc and lead in addition to rock phosphate, potash, lignite, gold and the best quality of marble stones in the world. This kind of geology is phenomenal," he added.
Stating that the state's progressive policies, a wide network of transportation infrastructure and land availability make Rajasthan as an attractive investment destination, he said Rajasthan offers unmatched competence in skilled manpower in the manufacturing and services sector.
"We will invest over Rs 20,000 crore across our businesses in Rajasthan over the next three years," he added.