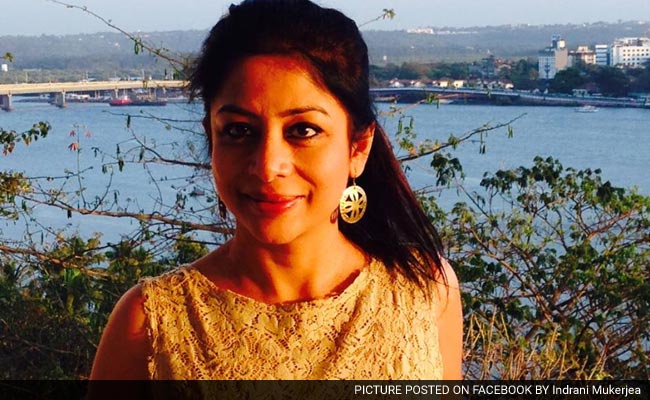 Mumbai:
A day before her police custody ends, Indrani Mukerjea, the prime accused in the sensational Sheena Bora murder case, was today taken to her residence in Worli in Mumbai, apparently to connect a few "remaining dots" in the murder mystery marked by involvement of dramatis personae.
Indrani, mother of Sheena, was taken to Worli from Khar police station shortly before 4 pm while two others accused --her former husband Sanjeev Khanna and former driver Shayamvar Rai-- were grilled at Khar police station.
Indrani was later brought back to Khar police station. This was Indrani's first visit to her residence since her arrest last month. Her husband and former Star India CEO Peter Mukerjea, who has been extensively grilled in the case, was also present at their residence.
Indrani was brought to Khar police station around 11.30 am, where investigators trying to further unravel the murder mystery quizzed her.
During the over 60-minute quest when the cops and Indrani were at the Mukerjea's Worli house, she was taken to her fourth floor residence.
She was also seen gesturing to the accompanying policemen in the direction of a garage in the residential premises, which, according to police is the place where Sheena's body was kept on the day she was killed.
A local court had yesterday extended police custody of all the three accused till tomorrow.
The three accused have been arrested on charges of murdering Sheena and disposing of the body in a Raigad forest in April 2012.
Indrani was not cooperating with investigators and was a "hard nut to crack", police said.
Police are awaiting forensic results of samples of the skeletal remains found in Raigad forest where Sheena's body was allegedly dumped.
Police had on Thursday claimed that Indrani had confessed to murdering Sheena and were now also investigating if someone else could have been involved in the alleged murder.
Indrani, who was produced in the court yesterday, remained calm and composed through the hearing.
"The scope of probe is large and the accused is a hard nut to crack. They have used modern tools like email and Internet to plan the murder. The progress shown in investigation is already on record and the police have not wasted a single day," special public prosecutor Vaibhav Bagade said.
Requesting the court to extend Indrani's police custody, he said, "It may appear filmy but we need to find out why this particular place was chosen to dump the body. Her custody is for a short period considering the vastness of investigation.
We need to know who else helped her and her emails need to be studied."