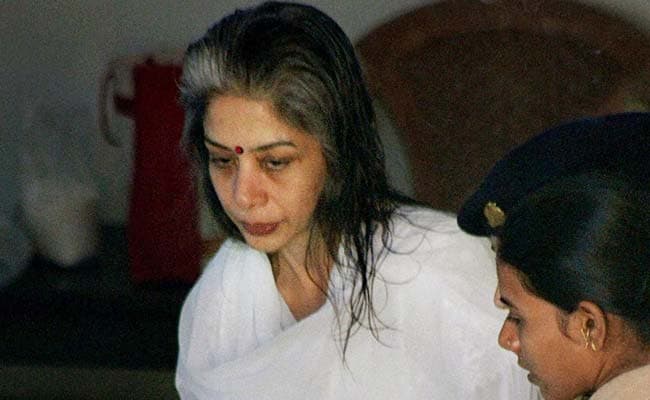 Highlights
Indrani and Peter Mukerjea arrested for murder of her daughter
Sheena Bora was abducted by Peter, Indrani said weeks ago
She is playing "victim card", he says, adds her allegations are baseless
New Delhi:
A week after his wife, Indrani Mukerjea, suggested that
he had murdered her daughter
, Peter Mukerjea has returned the favour. In a letter to the Bombay court that is trying them for the murder of Sheena Bora, the former TV channel owner has accused his wife of "playing the victim card" and developing "a sinister plot" to implicate him in the 2012 killing.
Peter and Indrani Mukerjea married in 2002; it was the second marriage for both and they became co-owners of the INX Media Group which they sold in 2009 among talk of embezzlement.
In 2015, Indrani Mukerjea was arrested on
charges of killing her daughter
, Sheena Bora, who she had presented as her younger sister. The arrest followed an alleged confession by a former driver who said Ms Mukerjea, her first husband and he strangled Ms Bora and then set her body on fire in a forest on the outskirts of Mumbai. By that time, Ms Bora had been dead for three years; Indrani Mukerjea had told friends and family that the 25-year-old had moved abroad.
Peter Mukerjea was arrested three months after his wife. He was abroad on the day that Ms Bora was killed
after being abducted and strangled
; according to investigators, her body was kept in the garage at the fancy Mukerjea home in Bandra that night and the next day, it was disposed off in a forest. Both Indrani and Peter Mukerjea have claimed they are innocent. The CBI says he was part of the conspiracy to kill Ms Bora, who was engaged to marry his son from his first marriage, Rahul Mukerjea.
Earlier this month, Indrani Mukerjea, who has said she wants a "quick divorce", wrote to the court handling Ms Bora's case and suggested that her husband and not she had called for the murder; she said his motive was "greed and ill-will."
The CBI has so far not presented a clear motive for Ms Bora's death; it has looked at a possible financial dispute between mother and daughter.
Here's the letter that Peter Mukerjea sent to the Bombay court that's trying him and Indrani Mukerjea for murder.