Highlights
Indrani Mukerjea jailed in Mumbai for allegedly killing Sheena Bora
Sheena Bora was her daughter, murder discovered 3 years later
Riot by women prisoners on Friday including Indrani Mukerjea
Mumbai:
Indrani Mukerjea, jailed on charges of murdering her daughter Sheena Bora, is among 200 women accused by jail officials of instigating a riot after a woman prisoner died on Friday. Pictures from within the Byculla Jail, in the heart of Mumbai, show Ms Mukerjea, 44, standing on the jail's rooftop with other inmates during their revolt.
"Due to the death of an inmate, the prisoners felt unsafe and insecure. If she is found involved in the incident pursuant to the investigation being carried out by the police and prison authorities, necessary action will follow," said Ms Mukerjea's lawyer, Gunjan Mangla, to NDTV.
Jail officials said she urged women prisoners to use their children to shield themselves from jail officials on Saturday, when the riot broke out. Newspapers were set on fire within the jail, said the Press Trust of India, as the prisoners scrambled to the top of the building.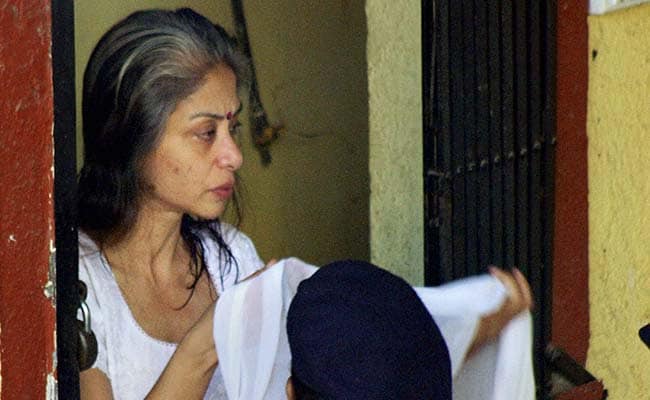 The inmates were protesting after a woman was allegedly beaten to death by jail officials, six of whom have since been suspended. The prison has about 250 women inmates.
Ms Mukerjea, the former owner of a TV channel along with husband Peter Mukerjea, was arrested in August 2015 for killing her 25-year-daughter, Sheena Bora, five years ago. At the time, Ms Mukerjea, who presented her daughter as her sister to friends, said Ms Bora had moved to the US.
It was after her driver was arrested in another case that he informed the police that Ms Bora had been killed and her corpse set on fire in a forest on the outskirts of the financial capital. Ms Mukerjea, her former husband, her current husband, and her driver have since been arrested.
Ms Bora was engaged to Rahul Mukerjea, who is Peter Mukerjea's son from an earlier marriage. The relationship was not welcomed by her mother.
Investigators also claim that they are looking at "a financial dispute" as a motive for Ms Bora's murder. After she was killed, Ms Mukerjea used her cellphone to impersonate her in messages to her employers and her fiance, says the police.