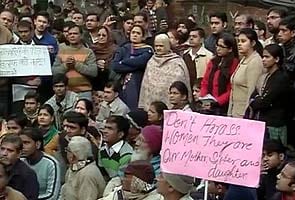 Washington:
An influential US daily has hailed India's new laws against sexual violence, saying the "political system can respond to an urgent popular demand for change", and wondered if the US political system would respond the same way to the massacre of innocent children at an elementary school.
"India has a reputation as a place where needed government action comes slowly, if it all," noted the Washington Post's Editorial Board in an editorial titled "India's government, impelled to action on rape."
"This fault is often blamed on the country's democracy, which is said to be ineffective compared to the authoritarian regimes of China or Russia."
However, on Sunday the Indian cabinet, it noted, ratified a landmark package of laws dealing with sexual violence, just 56 days after the brutal gang rape of a 23-year-old woman on a New Delhi bus.
"The reforms fall short of what is needed and must be seen only as the beginning of a struggle to protect women from rape, trafficking and other abuses," the Post said. "But they also demonstrate why India's political system can respond in a way unthinkable in Beijing or Moscow."
"India has nevertheless shown how its political system can respond to an urgent popular demand for change," the Post said suggesting that the same could certainly not be said of China or Russia.
"As for the United States, the Sandy Hook Elementary School shootings occurred two days before the New Delhi rape; whether our political system will respond to the subsequent outcry remains to be seen," the daily said.