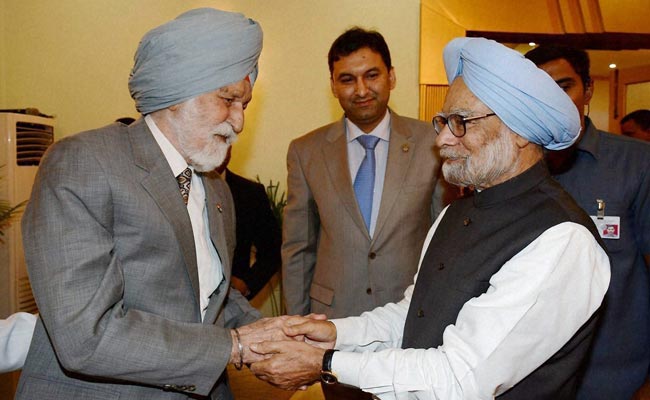 Highlights
Panagarh airbase renamed after first Marshal of the Air Force Arjan Singh
Vital airbase in West Bengal renamed on the eve of his 97th birthday
He led the Indian Air Force in the 1965 India-Pakistan war
New Delhi:
To honour India's oldest serving soldier, Marshal of the Air Force Arjan Singh - who turned 97 on Thursday - the crucial Air Force base at Panagarh in West Bengal will now be called Air Force Station Arjan Singh.
Marshal of the Air Force Arjan Singh led the Indian Air Force in the 1965 India-Pakistan war.
The renaming of the Air Force Station was announced by Chief of Air Staff Arup Raha on Thursday evening at function to mark the birthday of the Marshal of the Air Force. Military installations aren't generally named after individuals, especially when they are alive.
The function to facilitate the Marshal of Air Force in Delhi was attended by former Prime Minister Manmohan Singh, Army Chief General Dalbir Singh Suhag and several other former chiefs.
The Air Force played a crucial role in the 1965 war by stealing the initiative and initial advantage of Pakistan. With careful planning, unmatched insight and wisdom, then Chief of Air Staff, Arjan Singh, out-foxed Pakistan Air Force which had top of line US jets as against India's old Gnats and Vampire fighters. After few initial setbacks, the Indian Air Force out maneuvered and out did the Pakistan Air Force handing India air superiority to the ground forces.
US made heavy transporters C-130J capable of supporting special operations will be based at Air Force Station Arjan Singh. They will be flying with the newly raised Mountain Strike Corps.