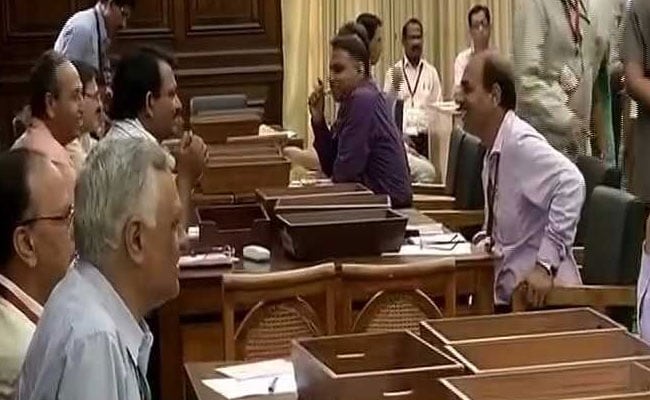 New Delhi:
A total of 77 votes were declared invalid today during counting for the presidential election and the list of rejected ballots was topped by parliamentarians.
According to data provided by the returning officer, a total of 77 votes were found to be invalid. Twenty one votes cast by members of parliament were among the votes found invalid.
Ten votes from West Bengal assembly, six from Delhi, four each from Manipur and Jharkhand and two from UP were also found to be invalid.
The total value of invalid votes comes at 20,942.
If a voter fails to mark the first reference, or marks the preference in a fashion other than the one prescribed by the Election Commission, the vote is considered as invalid.
In this election, the EC had made it mandatory to use a special marker pen to mark vote. The votes marked with ordinary pens were liable to be rejected during counting.