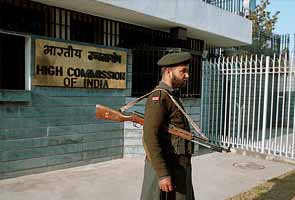 New Delhi/Islamabad:
The official of the Indian High Commission in Islamabad, who was reportedly missing since Thursday, has now been released.
The official had not been seen since last evening when he was on his way to his home.
India had asked Pakistan to locate the official. Foreign Secretary Nirupama Rao even spoke to to her counterpart in Pakistan and urged that the official be released unharmed.
Earlier this week, a driver who worked for the Pakistani High Commission in India was detained after he was discovered in a high-security area near Chandigarh. He allegedly tried to escape and was injured in the process. He was released a day later, with a medical certificate establishing that he had not been hurt seriously during his 24-hour detention.