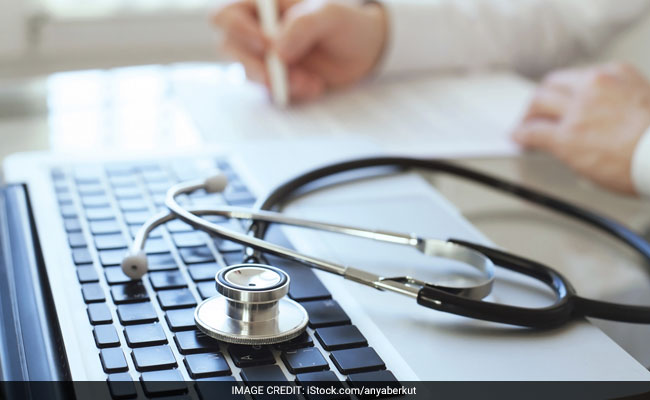 London:
Doctors from India are being flown in Britain to meet staff shortages in the UK's state-funded National Health Service (NHS).
Around 18 senior doctors from India are on their way to Lancashire in North West England to plug gaps in emergency ward cover after East Lancashire Hospitals NHS Trust chiefs recently returned from a recruitment drive in India.
"It has been a very successful exercise. These offers will be subject to visa requirements and General Medical Council (GMC) registration and we can expect them to be in place in four to six months," said Kevin Moynes, the trust's human resources director.
The latest recruitment drive was disclosed as UK health secretary Jeremy Hunt told the annual Conservative party conference in Birmingham today that he plans to inject 100 million pounds to train new doctors with the aim of making the NHS "self sufficient" in doctors.
He said medical schools in UK will be allowed to offer up to 1,500 extra training places a year as new figures indicated that one in four NHS doctors have been trained abroad. "Is it right to import doctors from poorer countries that need them while turning away bright home graduates desperate to study medicine," he questioned.
"Of course it will take a number of years before those doctors qualify, but by the end of the next Parliament [2025] we will make the NHS self-sufficient in doctors," Hunt said. GMC records show that 30,472 doctors in the UK come from the EU and other nations in the European Economic Area, while 71,139 were trained elsewhere in the world outside the UK.
Britain's exit from the EU is expected to impact NHS workforce, leading to the UK government's latest announcement. The NHS has historically turned to the Indian sub-continent to meet staff shortages as well to increase the headcount of doctors and nurses.
But a changing visa regime and a perception of an increasingly unwelcome medical system over the years has seen a considerable drop in the number of Indian doctors working in the UK, from around 10,265 in 2009 to 6,880 in 2015.
"With around 30 per cent of the NHS medical workforce being made up of Indians, it is a fact that Indians are the best doctors available to the NHS from overseas. Indian doctors should be treated equally as local doctors and not used simply as a pair of hands to service the NHS," said Dr Ramesh Mehta, president of the British Association of Physicians of Indian Origin (BAPIO), the UK's largest representative body for Indian-origin doctors.