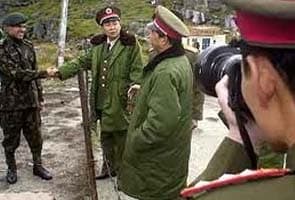 New Delhi:
India and China will, later this month, finalise the details and dates for a joint exercise between their armies to be held in China this year.
The Chinese People's Liberation Army is the largest in the world. India's is the third largest.
Chinese delegates will meet India's Defence Ministry officials in the last week of March in Delhi to follow up on the plans for the joint exercise and other decisions taken at the fifth India-China defence dialogue held in Beijing in January.
The joint military exercises are intended to improve military-to-military relations. The exercises are designed to hone joint anti-terror and anti-hijack skills. Normally, about 200 odd troops from each side are involved in these exercises.
A new mechanism to maintain peace and tranquility on the long and disputed border along India's North-East and Ladakh is also likely to be discussed during the talks later this month.
The two sides had held two joint exercises in December 2007 in Kunming, Southwest China, and then at Belgaum in India in 2008.
Supposed to be held every year, joint military exercises were stalled after China began issuing stapled visas for residents of Jammu and Kashmir (J&K) in 2009 and Beijing declined to issue visa for Lt Gen BS Jaiswal, the then Northern Army Commander, stating that he had commanded forces in the "disputed and sensitive" region of Jammu and Kashmir.
Defence talks resumed once the policy was rolled back by China 10 months ago in 2012.