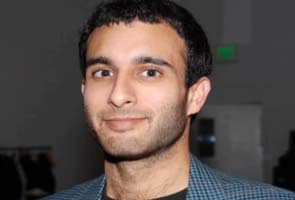 California:
Amit Gupta, a California based Indian-American entrepreneur diagnosed with leukemia, has finally found a donor with matching bone marrow. More than 100 drives organized by Amit's family, friends, and strangers through tweets and Facebook posts were eventually able to find him a perfect bone marrow match.
The 32-year-old Silicon Valley entrepreneur, who is the founder of start-ups like Photojojo and Jelly, was diagnosed with leukemia last year. His South Asian ancestry meant his odds of finding a matching donor were slim - a successful donation required a close genetic match. But of the nine million names in the National Bone Marrow registry in the US, approximately only one per cent are South Asians.
In October 2011, NDTV reported on Amit's predicament and also covered a bone marrow drive carried out by his family in Delhi in November.
On his Tumblr page, Amit said today, "... After over 100 drives organized by friends, family, and strangers, celebrity call-outs, a bazillion reblogs (7000+!), tweets, and Facebook posts, press, fundraising and international drives organized by tireless friends, and a couple painful false starts, I've got a 10/10 matched donor! You all literally helped save my life. (And the lives of many others.)" He adds that the transplant procedure will begin from tomorrow at the Dana Farber hospital in Boston, where he will be kept for the next four to five weeks.
Over the last few months, his family and friends launched several drives - both online and offline - to bring people together and procure a matching bone marrow for him. Donor drives were conducted across the US, spreading the word and urging South Asians to register on Twitter and Facebook.
The massive efforts launched by his family and friends have been instrumental in finding Amit a perfect match. With a donor in place, Amit can now look forward to the successful completion of the procedure and a healthy life ahead.