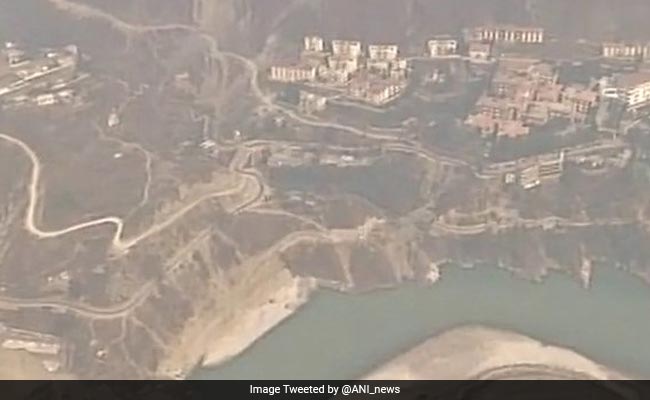 Dehradun/New Delhi:
An IAF Mi 17 chopper today flew several sorties in Nainital district sprinkling water lifted from a lake to douse the raging forest fires that have destroyed vast swathes of forested land across Uttarakhand.
Low visibility, however, prevented a second chopper from being deployed in Pauri district for the aerial operations in the hill state which commenced today as part of efforts to control the fires that has killed seven persons and destroyed 2,269 hectares of forested land. The fire has also spread to sparsely populated remote hill areas.
Home Minister Rajnath Singh reviewed the situation in Delhi and held discussions with chief secretary and other officials of Uttarakhand government. He also offered all assistance from the Centre.
As the Centre's handling of the forest fires came under attack from the Congress, Union Environment Minister Prakash Javadekar said the government was taking the incident "very seriously" and making all efforts to control it.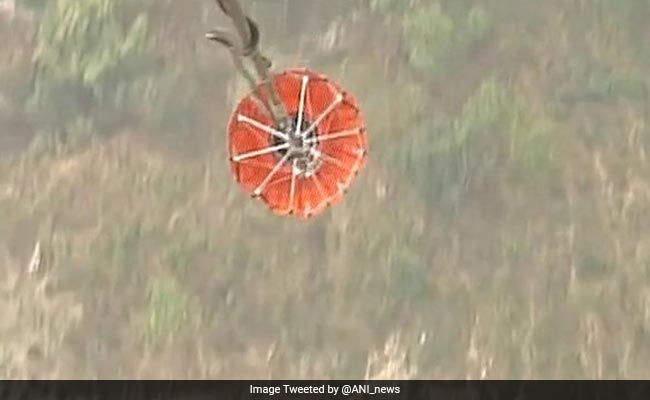 "Government is taking the forest fires of Uttarakhand very seriously. 6,000 people have been deployed for fighting it. We also granted Rs 5 crore to the state yesterday," he said.
Taking on the Centre, Congress' Chief Spokesman Randeep Surjewala said, "while the Modi government is fuelling political crisis in a peaceful state, it has miserably failed to tackle a major environmental tragedy."
The Mi 17 chopper, which has a capacity to carry 3,000 litres of water, is collecting water from Bhimtal lake and making sorties over Almakhan, Kilbari and Nalena areas of Nainital district to douse the fires, Principal Conservator of Forest(PCF) and nodal officer BP Gupta told Press Trust of India.
However, another IAF chopper engaged for the same purpose in Pauri has not been able to take off due to low visibility, Pauri District Magistrate Chandrasekhar Bhatt said.
The chopper has collected water from Srinagar dam but will make a sortie over areas where fires are active only when visibility improves, he said.
However, with the two choppers pressed into service and all security agencies besides locals involved in fire-fighting operations the situation is likely to be brought under control in a couple of days, the PCF said.
Pauri, Nainital, Rudraprayag and Tehri are among the worst-hit districts, Mr Gupta said but hoped with all agencies activated the situation was bound to improve.
Three companies of the NDRF, one of SDRF besides PRD and homeguard personnel are currently engaged in the operations, he said.
With the MeT department predicting a significant fall in day temperatures after May 2, forest fires may get under control after a couple of days, he said but added that the administration will have to remain alert for the next 35 days to prevent fresh forest fire incidents.
Since the beginning of forest fire season in the state in February, 922 incidents have occurred so far.
Forest fires are natural during summer but this time they have occurred on a bigger scale as the fire season, which normally begins by February 15 and ends by June 15, started early on February 2.