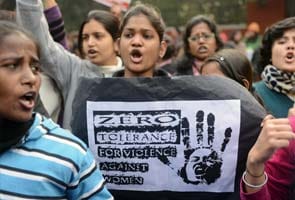 New Delhi:
The government has decided to post the photos, names and addresses of convicted rapists online, one of many initiatives it says it's taking to check sexual crimes against women.
The national database of rapists will be shared on the website of the National Crime Records Bureau in a few months, said Junior Home Minister RPN Singh. He said the idea is to name and shame them and to prevent repeat occurrences.
India has taken on the government with punishing anger since a medical student was battered with an iron rod and raped by six men on a moving bus in Delhi on December 16. She was flown to Singapore on an air-ambulance last night.
Thousands of students have been organising near-daily protests in Delhi and other cities. They are demanding better safety for women, tougher punishment for those found guilty of sexual assault, and a faster and more effective legal system.
The Junior Home Minister said that creating a directory of sexual offenders was one of the suggestions made by a group of students to help prevent repeat offences. The project may be test-piloted in Delhi, he said, with the details being uploaded on the Delhi Police website. The idea is for every state to make its details available via the police's website for access by the public.
For the most part, the government has over the last few weeks appeared out-of-sync with the public, failing to gauge the scope of anger and frustration, and choosing not to address the thousands of students and activists who repeatedly said they were seeking a reassurance that the administration understands and accepts their concerns, and will work with them to improve the security of women.
It took the Prime Minister eight days to comment on the student's savage assault. He said that though public anger was understandable, protesters must stay calm.
His minute-long televised address followed a weekend of violent clashes in Delhi with the police using tear-gas, water cannons and batons against demonstrators. A constable who collapsed during the protest on Sunday died in hospital on Tuesday.
(With inputs from agencies)