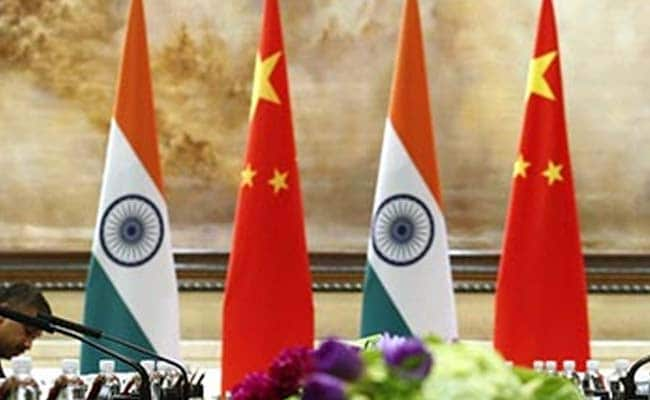 New Delhi:
In a significant move, India has proposed a bilateral maritime dialogue with China primarily to find a common ground in the Indo-Pacific region which is witnessing rapidly evolving security dynamics.
Sources said the maritime dialogue is being initiated as part of Prime Minister Narendra Modi's call for a broader vision for the Indo-Pacific which he had articulated in his address at the Shangri-La Dialogue in Singapore last month.
The move assumes significance as India is part of the powerful "Quadrilateral" coalition which was given shape in November last year primarily to free the critical sea routes in the Indo-Pacific from Chinese influence.
India has proposed similar maritime dialogue with Russia with an aim to build a consensus on having a rules-based framework in the region.
"Our effort is to work out with major players to achieve coherence in the region," said a source.
In his address in Singapore, PM Modi had presented a seven-point vision and called for a rules-based order for the region which, he said, should be evolved through dialogue.
He also said that the world will have a better future when India and China work together with trust and confidence while being sensitive to each other's interests.
Sources said Chinese President Xi Jinping had made "positive references" to PM Modi's speech at Shangri-La dialogue.
A number of powerful countries including the US and Japan have been pitching for a greater role by India in the Indo-Pacific which has been witnessing China's naval assertiveness.
The sources said the maritime dialogue with China may take place in the next couple of weeks.
"We are engaging with key players to work out on the concept of a stable Indo-Pacific," the source said.
India had engaged in maritime dialogue with China around two years ago also but this time it will be focused on the situation in Indo-Pacific.
Last November, India, the US, Australia and Japan gave shape to the long-pending "Quad" to develop a new strategy to keep the critical sea routes in the Indo-Pacific free of Chinese influence.
The four countries held their second meeting under the "Quad" grouping in Singapore last month during which they deliberated on common concerns in the region and the way forward.
India has recently held bilateral maritime dialogue with Indonesia and France.