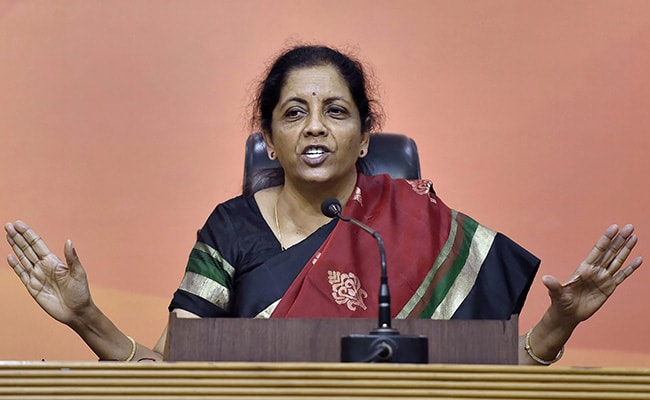 New Delhi:
The armed forces are retaliating appropriately to ceasefire violations by Pakistan Army along the Line of Control in Jammu and Kashmir, besides effectively dealing with terrorists in the state, Defence Minister Nirmala Sitharaman said today.
She also said that the government has issued broad guidelines to ramp up security at defence establishments, besides strengthening and streamlining the response mechanism in the event of any terror attack.
The defence minister said this in Rajya Sabha while replying to questions relating to security situation in Jammu and Kashmir.
She said 209 incidents of ceasefire violations by Pakistan Army were reported along the LoC in January while the number was 142 in the first 12 days of February. A total of 860 incidents of ceasefire violations had taken place last year.
"Appropriate response to these ceasefire violations has been carried out wherever necessary," said Ms Sitharaman, adding the defences along the border are periodically fortified to withstand any attacks.
The defence minister said terrorists and their handlers have resorted to a strategy of spreading terror and bring lawlessness in Jammu and Kashmir.
"The security forces are alive to these challenges and are tackling them in an effective manner," she said.
To a separate question, she said since the 26/11 Mumbai attacks, inputs from various intelligence agencies indicate the continued likelihood of such strikes.
"However, presently, there is no specific input pertaining to an increased threat to the country from the sea routes," she said.