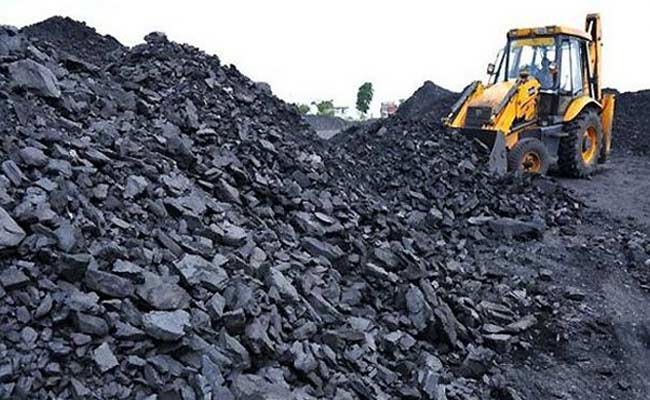 Paris:
Forest area across the globe, larger than the size of a country like Portugal, is at risk from coal mining with five countries, including India being "particularly vulnerable", according to a new report.
The report, "Double Jeopardy: Coal's threat to Forests", by forests and rights NGO Fern said in "India and Colombia, coal mining threatens more than 250,000 hectares (over 617,763 acres) of forest which is equivalent of 400,000 football fields."
Overlaying coal mining concession and forest cover data for four of the world's five biggest coal producers, among other countries, the report shows at least 11.9 million hectares (29.4 million acres) of forest across the world is threatened, it said.
A new report released at the UN climate change conference in Paris shows that "a forest area larger than Portugal is at risk from coal mining worldwide, with forests in Australia, Canada, Indonesia, India, Colombia and the US particularly vulnerable."
The report claims that granting land rights to forest communities can keep forests standing and coal in the ground.
The report cites the case of India, where Forest Rights Act (FRA) has been a vital safeguard against wiping out forests for coal, notably in the struggle between the UK company Essar and the Indian government on the one hand and local tribal people on the other, over the former's plans to create an open cast coal mine in the Mahan forest, in Madhya Pradesh.
It said that burning coal and destroying forests both release carbon into the atmosphere. So when forests are cleared for coal mines the threat to the planet intensifies.
This comes when India is being targeted by some nations, including the US, at the ongoing Conference of Parties (CoP21) for its plans to expansion of coal usage to meet its energy needs back in India.
Indian negotiator Ajay Mathur has said that India was also ready to reduce its reliance on coal further if the developed countries were ready to support a quicker transition of India's economy towards renewable energy with adequate finances and suitable technology.
India is looking at enhancing renewable energy capacity in India by more than seven times.
He had said that this enhancement of renewable is "not" getting as much attention as the fact that the balance will be met by coal electricity.
Coal will increase by two to two and half times and this this is getting far more attention than the fact that it would also mean a seven times increase of renewable.
"We are looking at something in 200 GW of solar and wind energy by 2030," he had said.
Meanwhile Fern's campaign co-ordinator said, "These maps give the first global picture of where forests are being destroyed for coal mining, a 'double whammy' for the climate."
Negotiators gathering in Paris need to recognise that clamping down on coal mining would not only reduce carbon emissions, it would help to save forests and all of their benefits.
The report finds that in Indonesia, 8.6 million hectares (21251062.81 acres) of forest is threatened, almost nine per cent of the nation's total forest cover, in Australia, coal mining threatens more than 1.3 million hectares (3212369.959 acres) of forest, or an area equal to more than 2.1 million football fields.
It further said that in Canada, more than 1.1 million hectares (2718159.196 acres) of forest is threatened in the province of British Colombia alone, while in the US more than 211,000 hectares (521392.355 acres) of forest is threatened by mining activity across the Appalachian States.
"Repeated evidence shows that the best guardians of forests are the people who live in them. Protecting communities' rights to forests with strong land rights is essential to keeping forests standing, and where coal's beneath it, keeping it in the ground," said Saskia Ozinga, Ferns campaign co-ordinator.