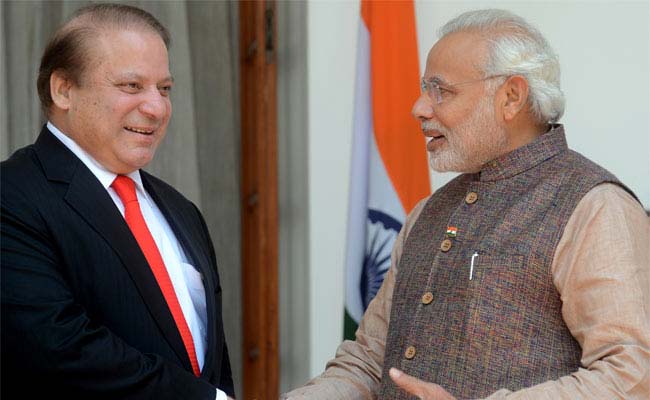 New Delhi:
Talks between India and Pakistan, scheduled for Sunday, are precariously placed, with both sides virtually daring each other to call off the dialogue of their National Security Advisers (NSAs).
India says Pakistan has sprung a surprise by invoking two last-minute conditions - adding Kashmir to the agenda of the discussion, and insisting that separatists from the state will meet with, Sartaj Aziz, Pakistan's NSA.
Neither is acceptable to India
, which says they were not sought last month when Prime Minister Narendra Modi and Pakistani counterpart Nawaz Sharif agreed, in Ufa, to resume talks.
The announcement that the NSAs would conference in Delhi on terrorism was a breakthrough after a year-long stand-off, which began when Pakistan was adamant on a similar invite to Kashmiri separatists ahead of talks of Foreign Secretaries. The NSA talks are meant to be followed by meetings between other officials.
Pakistan has flat-out
refused to call off the invite to the separatists
, who Indian government officials say, will be detained upon arrival in Delhi from Srinagar. "This is the second time that India has chosen to go back on a decision mutually agreed upon between the two Prime Ministers, to engage in a comprehensive dialogue, by coming up with frivolous pretexts," said a statement from Islamabad.
India retaliated, referring to the separatists as an unacceptable "third party", and that "unilateral imposition of new conditions and distortion of the agreed agenda cannot be the basis for going forward."
Three Hurriyat leaders including hardliner Syed Ali Shah Geelani were placed under brief house arrest yesterday, in what government sources rejected as a confused and hastily-withdrawn measure. They say it was a signal to Pakistan that unlike earlier governments, which have grudgingly tolerated conferrals of the Hurriyat and visiting Pakistani officials, the Modi government has drawn a clear line in the sand.
Since the thaw at Ufa, Pakistan has increased violations of the ceasefire along the border in Jammu and Kashmir; a Pakistani terrorist who attacked a military convoy and was captured has provided details of his training across the border.