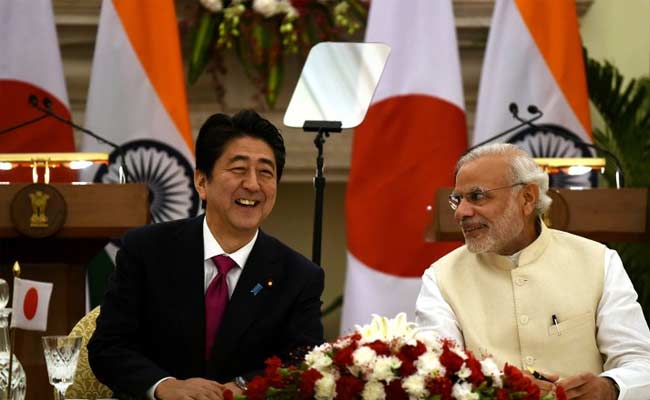 New Delhi:
India and Japan are likely to sign a civil nuclear cooperation agreement during Prime Minister Narendra Modi's two-day visit to Japan next week as the two sides completed the internal procedures for the much-awaited agreement.
The two countries had sealed a broad agreement for cooperation in civil nuclear energy during Japanese Prime Minister Shiozo Abe's visit to New Delhi last December but the final deal was yet to be signed as certain technical and legal issues were to be sorted out.
External Affairs Ministry Spokesperson Vikas Swarup said both the countries have completed the internal procedures including legal and technical aspects of the text of the pact.
When specifically asked whether the pact will be inked during Prime Minister Modi's two-day visit beginning November 11, he only said, "I cannot pre-judge the outcome of the talks."
There was political resistance in Japan to go ahead with a nuclear deal with India, particularly after the disaster at the Fukushima Nuclear Power Plant in 2011.
Japan is a major player in the nuclear energy market and an atomic deal with it will also make it easier for US-based nuclear plant makers Westinghouse Electric Corporation and GE Energy Inc to set up atomic plants in India as both these conglomerates have Japanese investments.
During his visit, Prime Minister Modi will have an audience with the Emperor of Japan and hold the annual summit meeting with Japanese Prime Minister Shinzo Abe.
Ahead of his trip, a delegation of Japanese parliamentarians called on Prime Minister Modi on Thursday, which was led by Toshihiro Nikai.
Mr Swarup said the Prime Minister recalled his interaction with the Japan-India Parliamentarians' Friendship League in September, and welcomed increased interaction between the legislatures of both countries. He said PM Modi also called for strengthening exchanges between State-level legislatures.
"The Prime Minister welcomed the initiative of Toshihiro Nikai to raise awareness about the threat posed by tsunamis, and sought strengthening of bilateral cooperation in the field of disaster risk reduction and disaster management," he said.
Mr Swarup said that Prime Minister Modi was looking forward to his visit to Japan.