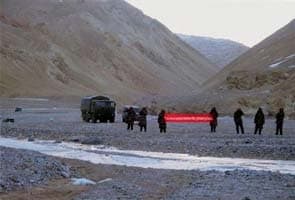 Beijing:
The 16th round of India-China border talks will be held in Beijing today. National Security Advisor Shivshankar Menon would hold the border talks with his new Chinese counterpart Yang Jiechi, the Chinese Foreign Ministry said.
The talks will be followed by the visit of Defence Minister AK Antony a week later as the two countries are set to resume top level contacts to build on the recent visit of Chinese Premier Li Keqiang to New Delhi.
"The two countries will follow through on the requirements of the leaders of the two countries and maintain the negotiation momentum, safeguard the peace and tranquillity at the border areas, exchange views on bilateral relations as well as major international and regional issues and push for comprehensive and in-depth development of the bilateral relations", China's Foreign Ministry Spokesperson Hua Chunying said.
This is the first time the two representatives are meeting after the incident of Chinese troops erecting tents at the Depsang Valley in Ladakh area in April, which sparked off major diplomatic crisis between the two countries weeks ahead of Li's visit.
The Chinese troops pulled back following a 20-day standoff and after India conveyed a stern message through its Ambassador S Jaishankar that the incident would seriously impact the relations if it is not resolved.
Though the incident figured in the talks between the new Chinese premier and Prime Minister Manmohan Singh, it was left to the Special Representatives of the two countries to discuss it and come up with solution.
This is also the first round of border talks which are taking place after China's new leadership headed by President Xi Jinping took over power and also this will be Yang's first border meeting as he replaced Dai Bingguo, who was Beijing's pointman for India for a decade.